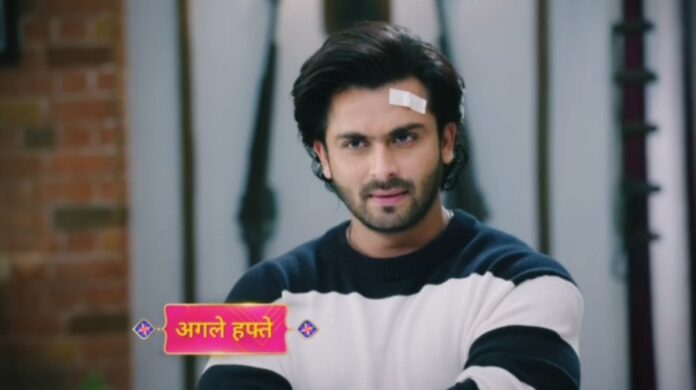 Ajooni Spoilers, Upcoming Story, Latest Gossip , Future Story, Latest News and Upcoming Twist on SerialGossip.in
Shoaib Ibrahim and Ayushi Khurana starrer Ajooni is Star Bharat show. This show is about how, despite coming from a middle-class family with strong family values, Ajooni is compelled to marry the guy she despises the most.
Now, Ajooni enters Bagga house as Kamli to expose Shikha so it will be intresting to watch that what going to happen in the future episodes.
In the current track, Rajveer lies to his family that he fought with Ajooni and dropped her at her house. Later, Rajveer informs Shikha that he killed Ajooni and buried the dead body in the farm house.
Shikha tells him that Ajooni deserved to die so he need not to tell anyone about it. She thinks now no one can defeat her in Bagga house. Disguises Ajooni enters Bagga house as Kamli. She tells Baggas that Durga sent her.
Bebe and Harman questions Kamli. Aman takes Kamli to maid room. She tells her that she was scared that they will get caught. Ajooni tells her that this drama is necessary to expose Shikha. She learns that Shikha has duplicate locker key.
Harsh asks Shikha to arrange money to give goons who kidnapped Rajveer. Bebe scolds Kamli for burning the food. Aman asks Bebe to forgive Kamli because it's Kamli's first mistake. But Bebe gives punishment to Kamli.
In the upcoming episode, Rajveer will help Ajooni to complete the punishment which Bebe gave Ajooni. Later, Rajveer will feed Ajooni.
Will anyone see Rajveer and Ajooni together? Is Shikha planning to steal money again?
All these questions will be answered in the upcoming episodes.
To know what will happen next in your favorite show Ajooni, stay tuned to this space.