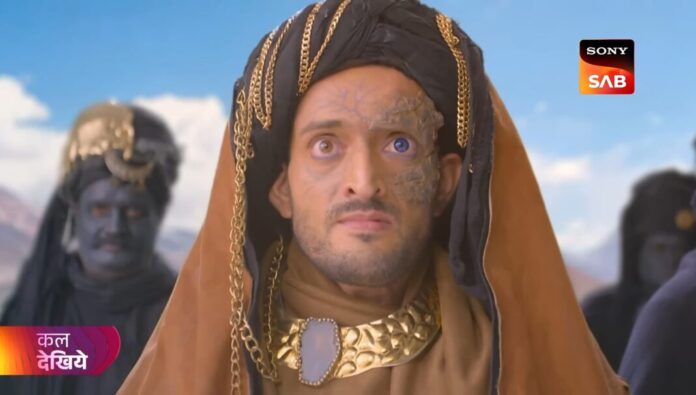 Ali Baba-Dastaan-e-Kabul Spoilers, Upcoming Story, Latest Gossip , Future Story, Latest News and Upcoming Twist on SerialGossip.in
Sab TV show Ali Baba-Dastaan-e-Kabul starring Sheezan Khan and Tunisha Sharma. The show revolves around Ali and Mariam's struggle to save Kabul from the terror of Iblis and his forty thieves. Simsim is trying her best to wake Iblis up by getting the Talisman gem but will she succeed? that will be interesting to watch.
In previous episode, Ali practices magic by trying to control the snow storm and also by creating a storm in the sky. There Dajjal tortures the innocent people in Parbaaz. Alifi is shocked to see the power of the thieves.
She decides to ring the Royal bell to send signal to Ali about the danger. Dajjal says he won't stop killing the people until the magician arrives with the talisman. There Kartar saves Mariam from the cruel sellers and helps her gain consciousness.
Mariam gets delighted to see that Kartar finally chose to help her. She takes him to Parbaaz but gets shocked on finding the forty thieves there. Alifi rings the bell and Ali feels his kids are in danger maybe.
In future episode viewers will see, Thieves will tell Mariam to beat the people with hunter. She will do that without having any choice. Ali will see all that and will think how can he give the talisman to the thieves, but if he doesn't then his people will die.
Will Ali save the Parbaaz people?
Will Kartar leave with Mariam?
To know what will happen next in your favourite shows, stay tuned to this space.