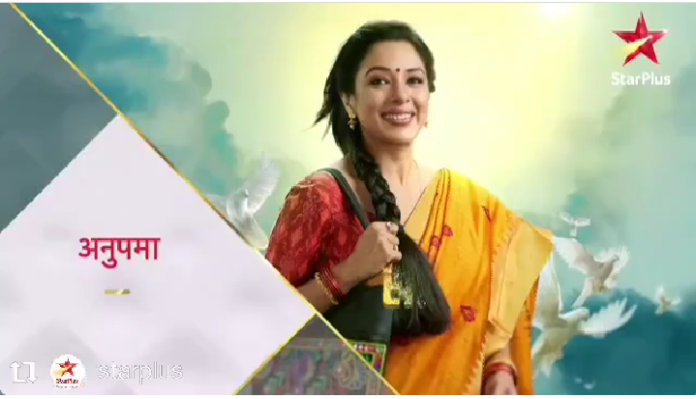 Anupama 21st October 2021 Written Update on SerialGossip.in
Today's episode starts with Samar learning from Anuj that Rohan is with him. He runs with Nandini to Anuj. Paritosh gather Shah's too. Vanraj gets angry seeing Rohan. Anuj asks Vanraj to stop as Rohan wants to confront something. Rohan apologize to Nandini and Shah's for troubling them. He says he realized that love is earned not snatched. Rohan apologize to Anupama and revealed he attacked on her to avenge Samar and Nandini. He added Anuj protected Anupama. Anupama and others stand shocked. Rohan asks Anuj not to call the police. He promise to get away from Nandini's life. Anuj replies to Rohan that until he will keep his promise he too will not call police.
Kavya asks why Rohan attempted an attack on Anupama. Samar revealed about his fight with Rohan. Anupama says she is speechless as Anuj is doing so much of favour on her family. Partiosh asks Samar if he has gone crazy. He added because of his stupidity Anupama's life would have been at risk. Samar says thus he called Anuj. He added Anuj protected Anupama. Vanraj thanks Anuj too. Leela asks Anuj to leave as dandiya party belongs to the society. She says people will talk seeing him here. Anuj and GK bid farewell to Shah's.
Vanraj confront Anupama and alert her. He asks Anupama to keep Anuj stay away from his children. Anupama says Samar went to Anuj. Vanraj says he is unaffected but can't bear Anuj replacing him in his children life. Devika over hears Anupama and Vanraj. There, Anuj gets irked. He asks GK to now don't call anyone to his house nor insists him to go to anyone's house. Anuj about to leave but his car gets stuck at the parking. He asks GK to wait until other person remove his car.
Other side, Devika scold Anupama for not standing up for Anuj. She says Anuj has done favour despite Leela's rudeness. Devika gets angry at Anupama for not taking stand for her friend. Anupama asks Devika not to insult Leela. Devika says she is not insulting Leela but latter did wrong with Anuj.
Later, Anupama stop Anuj and offer him to play dandiya with him. Anuj hesitate thinking about Leela. Shah's get ready for the dandiya competition. Nandini says she wish if Anuj could have been there with them. Anupama enter the venue with Anuj. Shah's stand shocked. Devika feels proud of Anupama. [Episode Ends]
Precap: Leela insult Anuj and accuse him being the reason for the clash between Shah's. She asks him to leave. Anupama stops Anuj. She asks Anuj to burn the effigy of Ravana.
Click to read: