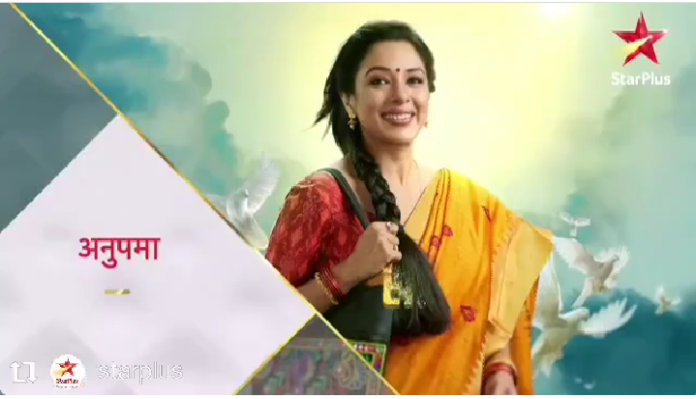 Anupama 23rd October 2021 Written Update on SerialGossip.in
Today's episode starts with Anupama praying to God to support her while she is giving justification on her relationship with Anuj. She add everyone has raised a question on her relationship. Leela says a girl and boy can't be a friend. Anupama asks why. Sarita says if she has to keep a friendship than she can shift to Anuj's place. She asks Anupama not to spoil their society. Anupama gives an example of Lord Krishna and Draupdi's friendship. She adds society didn't raised any question on Kavya and Vanraj's friendship. Anupama says Kavya use to come and go than none offended. Sarita speak ill about Anupama. Anupama asks Sarita not to speak a word as a mother-in law she keeps troubling her daughter-in law. She further says she doesn't have a problem with Anuj's friendship. Anupama says to Leela that Anuj is a good man. Leela says all know he is a good person.
Anupama says Anuj has always maintained a friendship thus, she is comfortable with him. She takes a stand for her friendship Anuj. Anuj gets smitten hearing Anupama. Anupama says to Leela if she can't respect Anuj than she won't let anyone disrespect him. She says when none stop boy to welcome their friend at the home the same way Anuj too will come to the house and will drop her at home. Anupama says Anuj is her partner and a friend and she will maintain the friendship because they are pure at heart. Hasmuk, Jignesh, Samar and others clap. Anupama asks Samar to give his phone. She asks Anuj to click a selfie with her as they won. Anupama and Anuj clicks a picture. Anupama says picture is not good because Samar's mobile camera is good rather the person in the picture has a gold heart. Vanraj says to Anupama to come back home than they will talk. Anupama says before that she has to do one important work.
Anupama says good has always won over evil and each year we burn the effigy of Ravana. But today Ravana of wrong perception needs to burn. Anupama asks Anuj to burn the Ravana's effigy. Anuj shoot Ravana. Leela says after today Anupama can't stay under the same roof.
Later, Anuj gets elated thinking Anupama took a stand for him against all. Anupama is stunned thinking her action against Leela. [Episode Ends]
Precap: Anupama asks Anuj why he is single yet. Anuj asks if he should tell her. Anupama says yes. Shah's wait for Anupama. Vanraj worries for Anupama's safety.
Click to read: