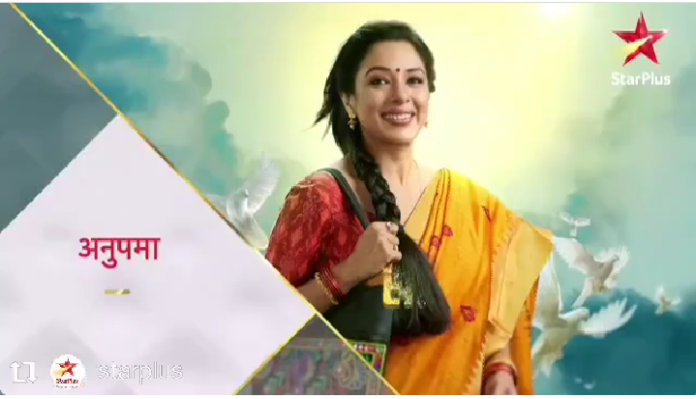 Anupama 2nd October 2021 Written Update on SerialGossip.in
Today's episode starts with Anupama apologizing to Anuj. Anuj asks Anupama not to be sorry. He asks her if she is fine. Anupama says she has a habit of Vanraj's taunt. She asks Anuj to get ready for the meeting. Anuj apologize to Anupama and says he is sorry if being intoxicated he did anything wrong with her. Anupama says a person do impoliteness being drunken only if person want to do wrong being good. Anuj gets smitten hearing Anupama. Here, Leela says to Rakhi that once Vanraj and Anupama will come back she will let her know. Rakhi says to Leela until than she will wait. Leela alert Rakhi not to sit on her swing. Rakhi sit on the swing. Leela gets furious on Anupama.
Anupama check Leela's missed call. She worry for the house. Vanraj inform Anupama about Rakhi. He says to her that Kavya will not be able to accompany her thus, she needs to pack her bags and return with her. Anupama worry about arranging the money.
Kinjal asks Rakhi to go back. Rakhi says not until she meet Anupama and Vanraj. Kinjal says they had a talk and she gave them time to return the money. Rakhi says she needs her money now. She further shows her new name plate to the Shahs. Leela asks Rakhi to leave her neckpiece. Rakhi breaks Leela's neck piece. Hasmuk, Leela and Jignesh feels insulted. Rakhi smirks. Anupama and Vanraj gets angry on Rakhi. They worry for Leela and Hasmuk. Vanraj gets angry on Rakhi. He decide to avenge Rakhi. Rakhi asks Vanraj not to yell at her as she is new owner of the house post he asks former to get down from the swing.
Later, Anupama gives Rakhi her a cheque. Vanraj think Anupama wanted to become heroine thus didn't informed him earlier. Anupama gives an earful to Rakhi. She asks her to leave and restricts Kinjal from meeting the former. She also asks Rakhi not to come back to the Shah house to meet Kinjal either. Vanraj breaks Rakhi's nameplate.
Anupama says to Rakhi she has given much respect to her but she doesn't deserve any respect. Vanraj throws Rakhi out from the house. Rakhi falls down. Anupama asks Samar to bring auspicious water. Vanraj says to Rakhi he hope to not see her again. Rakhi adds Anuj won Anupamas heart and his money saved Vanraj. Vanraj closes the door. Rakhi decides to avenge Anupama for her insult. [Episode Ends]
Precap: Vanraj says Anupama will now work hard with Anuj. Anuj gets furious thinking why he didn't proposed Anupama earlier. Anupama gets a call from Anuj. She gets shocked post reaching his house.
Click to read