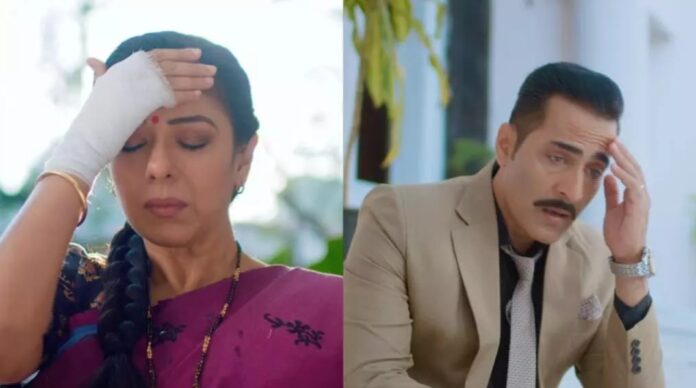 Anupama Upcoming Story, Spoilers, Latest Gossip, News, Twist On SerialGossip.in
Star Plus most popular hit show Anupama never failed to engage audience with its gripping storyline. Earlier it's seen that Anupama and Vanraj gets divorced mutually and Anupama forgives Vanraj. Now it will be seen that Kavya requests Vanraj to celebrate his birthday alone with her and Paakhi gets disheartened.
In the previous episodes it's seen that counsellor tries making peace between Vanraj and Anupama. However, Anupama stands firm in her decision to not forgive his cheating. Later they both gets divorced mutually. Anupama wishes Vanraj a happy life and asks him to consider the divorce as her forgiveness. Both gets teary eyed.
In the upcoming episodes it will be seen that Vanraj feels empty after his divorce with Anupama. Family members struggles to accept the reality. On the other hand a overjoyed Kavya, wishes to marry Vanraj soon. However Vanraj reminds her that she still needs to get her divorce. Baa happily prepares for Vanraj's birthday. Kavya requests Vanraj to celebrate his birthday alone with her sending Paakhi home. Later Paakhi gets disheartened when Vanraj agrees with her demand.
Will Paakhi take any extreme step out of sorrow? Will Vanraj celebrate his birthday with Kavya?
All these questions will be answered in the upcoming episodes.
To know what will happen next in your favourite show Anupama, stay tuned to this space.