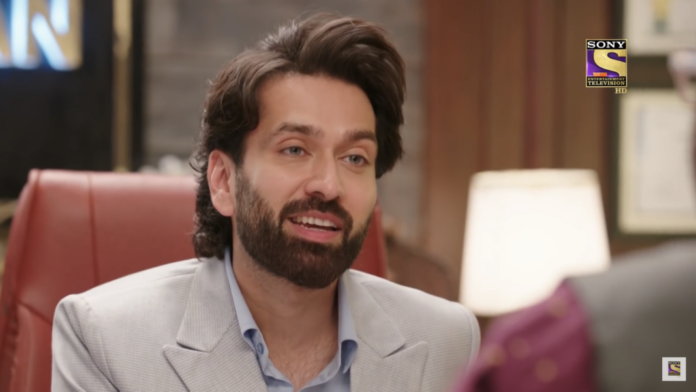 Bade Achche Lagte Hain,Spoilers, Upcoming Story, Latest Gossip , Future Story, Latest News and Upcoming Twist on SerialGossip.in
In Bade Achche Lagte Hain, with Ram and Priya unable to confess their feelings, Nandini and Vedika try every best possible way to keep them away. With Vedika and Nandini again planning against the couple, it will be interesting to watch how will the couple sustain this?
In the on going track,
Ram does shopping for all while Shivi convinces Akki to stay over for another night. Shashi successfully asks Neeraj to make Maitri talk to Mahender. Priya records Mahender's confession so Mahender makes Neeraj arrested to blackmail Priya. Ram decides to give family kangan to Priya. Akki sees Vedika wear the Kangan casually and asks her to remove it. Vedika says she was just checking the size. Akki feels doubtful of her.
Maitri begs Priya to save Neeraj so she has to delete the video against Mahender in order to get Neeraj out of jail. Mahender gets happy and taunts Priya while Priya warns Mahender to stay away from Ram. Later, Ram sees a sad Vedika in parking space and decides to talk to her and be with her as a friend rather than being with Priya for physiotherapy. Priya comes to Ram's office and when asks Ram about his whereabouts he lies saying he is in cabin. Priya fails to understand why Ram lied and blames herself to get too dependant and affected on Ram. Later, Priya finds Ram in the hospital and is surprised. Ram and Priya head for home after check up.
Here, Nandini is shocked to find Vedika alone and without Ram. At night, Nandini goes to Ram and encourages him to go to speak to Vedika. Akki sees Ram going to Vedika's room so he feels wierd.
In the upcoming episodes, Vedika will create doubts in Akki's mind to create drama.
Will Akki' suspect increase issues for Ram and Priya? Will Vedika be successful in her mission? Will Priya and Ram confess their feelings?
What has valentine's in store for Ram and Priya? How will Ram and Priya patch up?