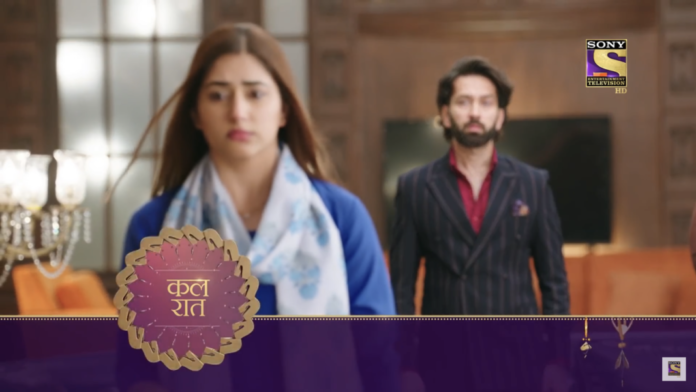 Bade Achhe Lagte Hain 2 Spoilers, Upcoming Story, Latest Gossip , Future Story, Latest News and Upcoming Twist on SerialGossip.in
Bade Achhe Lagte Hain 2 is Sony's new trending show. With viewers looking forward how will Ram and Priya unite, the chances one of them will sign the annulment breaks the heart of many fans. The misunderstandings of Ram and Priya due to having different thoughts over Shivi and Akki's marriage, is still not resolved. The show is appreciated for its cast and fast running tracks, which the viewers are liking. The chemistry between the main lead is amazing and a delight to watch.
In the current track, Ram brings Mahender and states he took back the case. Meera feels proud of having Ram as her son in law. Brinda comes and informs Ram how Priya has kept fast. Ram refuses to believe but Brinda and Sara both explain to him. Brinda says I also know you have kept fast too. Brinda asks Ram to go and break Priya's fast. Ram is about to go when Shivi comes to inform Ram she ia going. Nandini calls Ram for doing it grand way.
After that Nandini shows the annulment papers to Ram and shows how Priya signed it while he went to save her dad. Brinda watches this from far. Nandini convinces Ram to sign as it's for his own benefit as she cannot see him getting used by others for his goodness. Ram first tries to reason out but then gets convinced. Ram is about to sign when Brinda will pretend to accidentally spill water over the papers. Nandini gets furious. Later, Ram goes to Priya and they break each other's fast. Next day, Priya decides to go to her mom's place.
She packs and is about to leave when Ram says you can stay here as annulment papers have not been signed yet. Priya says what's the use when someday it will. Ram feels confused whether to trust Vedika telling about Neeraj and Priya or Priya. Later, Nandini is shocked to know Media got hold of Ram and Priya's annulment papers. They try to spice up the news and defame Kapoors. Shashi enjoys the drama while Ram gets surprised. Here, Meera comes to temple and prays for her daughter's good and happy life.
In the upcoming episodes, Media will question Sara. Priya will ask Ram to stop the Media drama. Here, Media will question Meera about how did she let her daughter do contract marriage. Meera will be shocked to know Ram is planning to leave Priya. Meera will go to Ram and question him.
Will Ram and Priya start feeling for each other? Will Nandini be able to make Priya go away?
What challenges are next for Priya and Ram? Will Ram and Priya sign on annulment?
Can Sara and Brinda help Ram and Priya clear their misunderstanding?