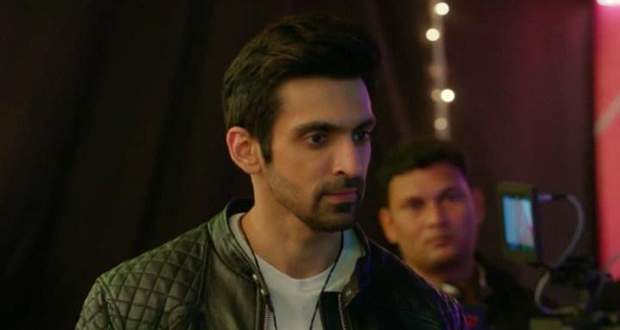 Banni Chow Home Delivery Spoilers, Upcoming Story, Latest Gossip , Future Story, Latest News and Upcoming Twist on SerialGossip.in
StarPlus TV new show Banni Chow Home Delivery serial is witnessing some major turning points where Param humiliates Agastya.
As reported earlier, Yuvan and Banni talk about Agastya. Yuvan talks to Banni about apologising to Agastya. Banni gets a phone call from Priya from the rocking star show. She asks Banni to come to the studio. Banni agrees.
Agastya thinks of what happened with Param Kapoor. Param Kapoor humiliates Agastya.
Yuvan and Banni come to Agastya with the help of Rohan. Rohan does not allow Banni and Yuvan to disturb Agastya. Then Yuvan and Banni make an apology video to Agastya.
Agastya watches the video again and again while working out. He couldn't let go of his anger and leaves to Rathod's mansion.
The Rocking star crew does a promo shoot for Yuvan in Rathod mansion. Agastya visits the Rathod mansion. Agastya gives a bouquet to Banni.
Banni thinks Agastya accepted their apology and introduces everyone. Banni helps Yuvan in dressing up and helps him take his medicine. Agastya sees this.
In the upcoming episode, viewers going to witness Yuvan will be not able to dance with another woman and the actress walks away in anger. The crew thinks how can they shoot without a lady? Yuvan proposes to use Banni. Banni is shown to be dancing a duet with Yuvan for the photo shoot.
Agastya seeing them thinks to himself and says sorry Yuvan you are a good singer but you can never be a rock star.
What is Agastya's plan against Yuvan?
Can Banni foil the plan of Agastya?
All these questions will be answered in the upcoming episodes.
To know what will happen next in your favorite show, keep checking this space for new and exclusive updates.