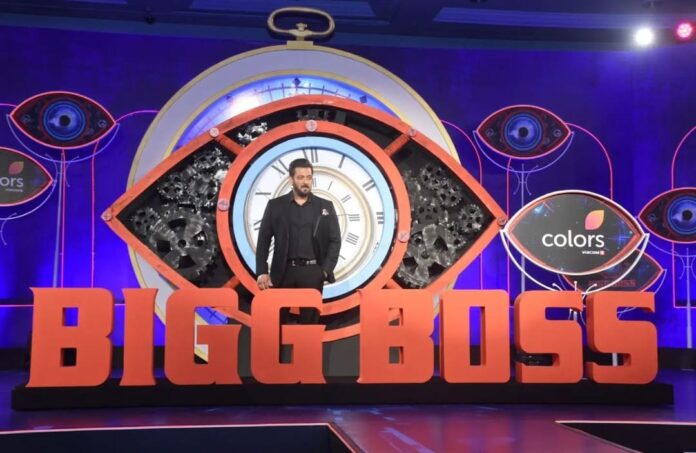 Bigg Boss 16 2 20th November 2022 Written Update On SerialGossip.in
Today's episode started with Salman Khan's greeting. He meets inmates and discuss about Priyanka jumping into Shalin and Stan's fight. Salman disclose about the task happened in the house and everyone along with Priyanka think she is superior.
Salman asks Sajid to comment who is superior? Sajid says Priyanka is loud thus she thinks she is always right. Salman says Sajid think she is loud but for the audience her voice is irritating.
Salman says Nimrit wrote truth about Priyanka. He asks Nimrit to tell why she think Priyanka is self-proclaimed and keeps a double standard. Nimrit throws her view on Priyanka.
Priyanka interrupts, Salman asks Priyanka to give rest to her vocal chords.
Salman asks Priyanka why she thinks bigg boss should answer her. He alerts Priyanka and says her double standard is evident for the audience too.
Salman says Priyanka was putting oil in Shalin, Stan's fight. He says during the fight Priyanka was selfish. Salman says Priyanka even scold Ankit. He says audience can see her double standard.
Salman says it might be Priyanka's game but she will soon turn Archana 2.0
Salman next talks with Nimrit. He highlight Nimrit was with Gautam, Soundarya. Next, she went to Shalin and Tina. Further, Nimrit is seen in big group. Nimrit agree.
Salman asks Sajid how Sumbul became his priority over Nimrit. Sajid says the day Sumbul trusted him for saving her from the nomination. Salman asks Nimrit why she didn't questioned to Sajid.
Salman asks inmates to tell how many feel Nimrit don't have any individuality in the house. Ankit, Priyanka, Gautam, Archana and Soudnarya vote for Nimrit.
Soundarya claim Nimrit is depending on other to go in the game. Salman agrees with Soundarya.
Nimrit says it is getting difficult for her to cope up in the house. She assures to Salman that she will play the game. Salman asks Nirmit to keep moving in a positive way. He asks her to be strong.
Archana asks Soundarya what Nimrit is going through. Soundarya tells to Archana that Nimrit has an anxiety issue. Archana feel Salma should highlight about her clothes issue too.
Sumbul apologize to Tina and Shalin.
Soundarya and Archana discuss about Priyanka. They says she bite her own friend. Soundarya says whosoever will get evicted, Priyanka will be responsible.
Salman discuss eviction. He says he will tell one amid Shalin, Tina, Soundarya and Gautam will be evicted.
Salman perform a task with inmates. He asks them to tell whom they will target in the house next.
Task start with Archana. Archana targets Sajid.
Nimrit targets Priyanka, Shiv, Tina, Sumbul targets Archana, Stan targets Priyanka. Abdu targets Archana.
Sajid targets Archana. Gautam, Soundarya, Shalin targets Priyanka.
Salman says Archana and Priyanka got targeted but others need to be careful of both of them.
Salman talks eviction. Gautam Vig gets evicted. Bigg boss asks Gautam to meet inmates and come out.
Gautam meet inmates and bid adieu. Soundarya cries for Gautam.
Sajid talks with Archana and asks to perform the task.
Archana console Soundarya. Priyanka too come to support Soundarya.
Shiv, Nimrit discuss about Gautam. They say Gautam's plan backfired.
Priyanka and Ankit talk with each other. Priyanka claim she is not double standard. Ankit says to Priyanka that her double standard might be seen to the audience. Priyanka defends. Ankit says none can make her understand.
Shalin says Soundarya will be after Shiv now. Sajid says nothing that sort will happen.
Soundarya miss Gautam. Abdu asks Soundarya not to cry.
Sajid gets surprised learning Abdu is consoling Soundarya.
Shalin talk with Soundarya. He regrets making impulsive decision.
Shalin, Tina and Soundarya enjoy with each other.
Sajid send Abdu to the smoking room to fetch the lighter.
Shalin, Tina and Sajid discuss about Sumbul.
Sajid says Sumbul is chota packet and bada dhamka.
Shalin ask Tina why she went to Stan first post his fight with him. Tina claim Stan is protective about her. Shalin defends. Tina says she can't do conversation with him.
Archana talk with Soundarya. She asks Soundarya to bring Tina and Shalin's love in front. Soundarya decide to avenge Tina and Shalin. Both make the task strategy.
Tina talks with Nimrit and Stan. She says no one can talk with Shalin as he don't understand. Nimrit says none can make Shalin understand.
Shalin and Soundarya talks with eac other. Soundarya asks Shalin how he bonded with Tina. Shalin share the story.
Tina discuss with Nimrit. She decides to just observe what Shalin and Soundarya are upto.
Shalin, Soundarya help Archana to pack her clothes from hail.
Archana give tip to Sajid to clean his clothes.
Sumbul tell to Tina that she is maintaining distance with Shalin.
Shalin hurt his finger. Tina tries to help Shalin in cleaning dishes. Shalin stops. Tina and Shalin argues with each other.
Tina asks Shalin to keep his aggression with himself.
Tina tells to Nimrit that Shalin's behaviour made her recall her past.
Nimrit asks Tina to start taking her stand against Shalin.
Abdu reveals to Archana that Sajid asked him not to talk with her post his fight. Archana advice Abdu to see each contender as his competitor.
Shalin asks Soundarya to hide with Tina what all he shared with her. Soundarya assures Shalin.
Sumbul assures Shalin that she don't feel anything about him
Shekhar Suman hosts his segment. He pulls leg of the inmates his way. [Episode Ends]
Also See: