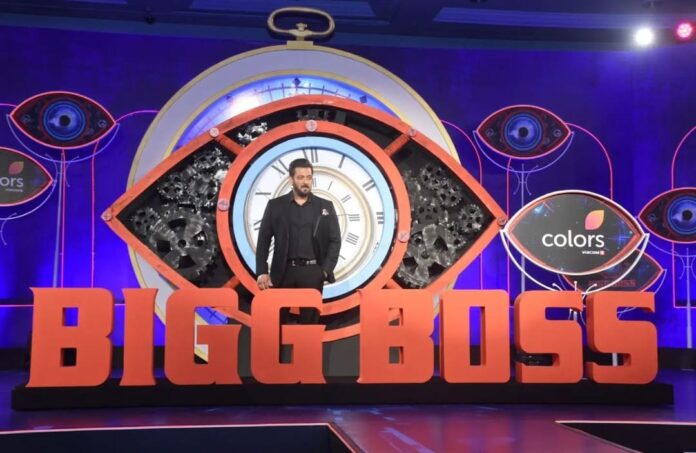 Bigg Boss 16 2 23rd November 2022 Written Update On SerialGossip.in
Today's episode started with Day 53 at 8 AM: inmates gather to sing bigg boss anthem.
Shalin says Archana is nuisance and will keep creating the same.
Sajid says to Nimrit that they all are coward. Nimrit is stunned.
Abdu talks with crow and sounds like it
Sajid talks with Shiv, Stan and Shalin about Archana. He says Nimrit and Tina are stupid as they ignored Archana post she dumped the bin in their room.
Sajid says Archana is sent back to create trouble and she don't have public support.
Clock rings for Archana, Tina, Soundarya, Priyanka and Nimrit
Ankit brings coffee for Priyanka Priyanka says for the first time Ankit is serving her coffee. Ankit says he has given many time. Archana says to Ankit that whatever he will do it will not be acknowledged.
Soundarya asks Archana if she can bring almond milk for her. Archana refuses. Soundary and Archana argue with each other.
Priyanka says to Ankit that he got her coffee for the first time and making fun of her along with Archana. She gets angry.
11 AM: Priyanka and Ankit decide to talk with each other. Ankit says to Priyanka that during nomination when she was joking along with Archana than it was fine. He tries to prove to Priyanka that he was joking. Priyanka says to Ankit that she didn't like the joke. Ankit apologize.
11:15 AM: Abdu looks for breakfast. Archana taunts Nimrit and Tina for sleeping instead of making breakfast. Tina argues with Archana
11:30 AM: Abdu entertains Stan, Shiv, Sumbul by singing a song
Sajid plays with Abdu
12:15 PM: Priyanka asks Ankit not to crack joke from next. Ankit says fine. Priyanka says to Ankit that she is doing a lot for him. Ankit says he didn't ask her to fight on his behalf. Priyanka and Ankit argue with each other.
Priyanka claim she always do for Ankit but he never acknowledge. Ankit swear on his mother and says he will not crack joke from next. Priyanka gets irked with Ankit for throwing attitude. She asks Ankit if he consider her friend or not. Ankit says to Priyanka that she knows well. Both argues with each other.
Priyanka says to Ankit that he makes he feel that she is nothing to him
1 PM: Archana asks Stan if he has done cleaning or not. Stan rudely talks with Archana. Shiv asks Archana not to dictate on his behalf.
Archana poke Stan. Stan asks Archana not to teach him.
3:45 PM: Bigg boss explain rationing task. Shiv is asked to take inmates to supermarket to fetch the ration. He becomes the dictator of the task.
Shalin and Archana talk softly. Bigg boss asks Shalin and Archana to talk loudly. Shalin tells to bigg boss that he was making task strategy.
Tina and Nimrit start the task.
Sajid, Stan and Abdu go second.
Archana call Shiv fair during the ration task. Nimrit asks Archana not to give the verdict based on her convenience. She adds Archana saying Shiv is fair because she went on number third. Archana defend herself.
Tina, Sajid and Nimrit argue with Archana. Sajid taunts Archana post latter call him unfair.
4:15 PM: Sajid says he is unfair king. Archana and Sajid get angry. Both at loggerheads. Sajid accuse Archana for taking his father name.
Sajid claim that Archana is playing woman card. Archana gets hper. Soundarya asks Archana to calm.
Nimrit, Tina argues with Archana.
Sajid says Archana is doing extreme.
Priyanka, Soundarya and Ankit correct Archana. Archana says her own friends are finding her wrong.
Sajid asks bigg boss to take a call
4:30 PM: Soundarya tries to talk with Sajid. Sajid asks Soundarya to take Archana's side.
Sajid says Archana needs to go out.
Priyanka and Soundarya say to Archana that she provoked Sajid.
Bigg boss asks Sajid to come to the medical room.
5 PM: Nimrit asks Sajid to get hyper in limit. Sajid says he is calm. Priyanka, Archana says Sajid did over-reacted.
5:15 PM: bigg boss ends the task. Inmates take their ration.
Sajid says Archana don't have any respect outside. Ankit hears Sajid. Sajid says bigg boss purposely brought Archana in the game.
Ankit correct Sajid about kicking the table to Archana. Sajid defends himself.
5:30 PM: Priyanka, Soundarya and Archana argue each other over ginger. Archana says her own team is showing true colors. She gets hurt with Soundarya. Priyanka asks Archana to go out from her room.
Sajid talk with Nimrit, Shiv and Stan. He says Archana is affecting him a lot. Sajid goes on hunger strike.
Ankit tries to pacify Priyanka. Both reconcile.
Tina asks Abdu why he is so cute
6:30 PM: Sajid breaks down. Shiv and Stan console Sajid. Sajid says Archana went on his dad. He add Archana play victim card. Sajid share his late father's story with Shiv, Abdu and Stan. He recall Salman Khan's father Salim Khan helping him.
Abdu hugs Sajid. Sajid demand bigg boss to call him to the conference room.
Soundarya asks Archana why she fight with her despite knowing she respect their friendship. Both try to clear their misunderstanding. Both hug each other.
Archana asks Soundarya why she didn't stood up when Priyanka asked her to go out from the room. Soundarya explains because she was getting touchy because of morning incident.
9 PM: Sajid asks bigg boss to call him to the confession room. Soundarya talk with Sajid. Sajid asks Soundarya to tell to Archana not to play rich, poor, big city and small city card.
9:15 PM: bigg boss calls Shiv and Nimrit. He asks to elaborate the Sajid and Archana's matter. Bigg boss says using foul language in the house is common. Nimrit and Shiv doesn't support Sajid's hunger strike. Shiv asks bigg boss to talk with Sajid for few seconds. Bigg boss refuse to talk with Sajid.
9:30 PM: Nimrit and Shiv tries to convenience Sajid to eat.
Sajid gets convinced and decide to end his strike.
9:45 PM: Sajid talk with camera and says Archana can drive anyone crazy and she is succedding by targeting him.
Shalin, Sajid, Abdu, Stan, Tina and Nimrit celebrate Sajid's birthday. Sajid recall his past birthday's.
11:45 PM: Soundarya asks Ankit and Priyanka to talk with each other. Priyanka refuse to talk with Ankit. She says Ankit don't want to keep friendship with him and she is fine. Ankit and Priyanka argue with each other.
1:45 AM: Ankit asks Priyanka to sleep inside. Priyanka refuse. Ankit carries Priyanka to the room. [Episode Ends]
Also See: