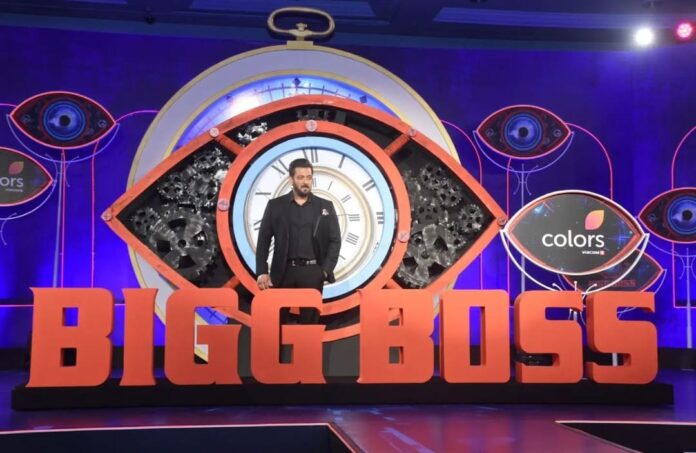 Bigg Boss 16 2 25th November 2022 Written Update On SerialGossip.in
Today's episode started with Salman Khan's greeting the audience and talks about Sumbul ,Shalin and Tina's matter. He further shows the BB fishery task. Bigg boss asks to announce the three members going on the ship. Ankit, Priyanka and Soundarya; Sumbul announces.
Task start- Sajid question on Soundarya performing the task too. Archana says Soundarya was the third member. Sajid gets pissed off Archana. Shalin asks Abdu to look after Sajid.
Abdu asks Sajid to stop getting poked by Archana as she pokes everyone. Sajid gets angry on Archana for instigating always.
Archana asks Priyanka not to waste her energy as Stan is from other team.
Stan makes Shiv, Nimrit and Tina winner. Priyanka call Nimrit, Shiv and Tina cheater. Nimrit and Priyanka argue.
Priyanka says Sajid played too.
Sumbul, Shalin and Sajid sit. Sajid asks Sumbul to leave the place and they will come to her. Sumbul leave the place.
Priyanka, Archana, Soudarya, Ankit calls Shiv, Nimrit and Tina cheater.
Sumbul says to Nimrit that Archana herself is losing her team.
Archana says Sajid is instigating her and she will not spare him. She further gets angry on Priyanka for accusing her in front of Sajid. Archana asks bigg boss to throw Sajid out.
Priyanka, Archana and Soundarya discuss about Sajid.
Archana breaks down and says no one support her. Soundarya and Ankit console Archana.
Priyanka offers Archana water. Inmates celebrate Sajid's birthday. Archana refuse to be the part of the celebration. Bigg boss wishes Sajid happy birthday.
Bigg boss further announces entry of season's first wild card. Inmates get excited. Fahmaan Khan enters the house. Sumbul hugs Fahmaan and asks if she is dreaming or he is real. Bigg boss welcome Fahmaan Khan. Fahmaan meet inmates.
Sumbul gets happy being around Fahmaan. Nimrit says to Fahmaan that Sumbul needed his support. Sumbul cries. Sajid meet Fahmaan. He asks Sumbul to show house to Fahmaan. Shalin and Tina thanks bigg boss for bringing Fahmaan to the house. Fahmaan says to Archana that she is entertaining.
Shiv, Stan, Abdu, Sajid enjoys. Shiv says bigg boss ditched as he was expecting diva as wild card.
Shalin talk with Tina and Sajid. He says Mr. Khan will be relaxed as Sumbul is now with her friend.
Fahmaan asks Sumbul wht all is going. Sumbul share about the phone call incident with Fahmaan.
Archana offers Fahmaan tea. She asks Fahmaan feedback. Fahmaan says what all Salman and others said about her is going same outside.
Sumbul says to Fahmaan that she miss her. Fahmaan boosts Sumbul's morale. He asks to play individually. Shalin says to Tina he wants to welcome Fahmaan but it is bit awkward.
Fahmaan disclose to Sajid, Shiv, Nimrti and Stan that Archana was asking the feedback. Sajid asks Fahmaan not to encourage Arhana. He add Archana is good but keeps poking. Sajid tell Archana didn't spare Abdu.
Sumbul takes Fahmaan to the bathroom. Shalin advice Fahmaan to use the other washroom if he wants to take the shower.
Nimrit tell to Sajid that Fahmaan is hotter than Shalin.
Shiv and Stan talk about Nimrit and says she was sneaking Fahmaan when he was going to the bathroom.
Tina says to Abdu, Shiv and Stan that Fahmaan is hot and wants to see his abs.
Shalin says to Fahmaan that he is happy he is here for Sumbul. He tells to Fahmaan about Mr.Khan accusation. Fahmaan says he will handle.
Archana confront Sumbul about ghee. Sumbul says it as used in Sajid Khan's birthday preparation. Archana gets pissed.
Archana and Priyanka argue over the food. Sajid tak with Nimrit, Shiv and says Soundarya will get evicted.
Archana accuse Soundarya for not supporting her when Priyanka was accusing. Soundarya and Archana argue with each other. Soundarya, Ankit and Priyanka discuss about Archana. Soundarya says that Archana's friendship is exhausting. Archana argues with Priyanka. She curse Priyanka
Sumbul tells to Fahmaan that Tina and Nimrit both wants to become a captain. Fahmaan gives an advice to Sumbul. He asks Sumbul to keep your point. Fahmaan asks Sumbul to keep less expectation in the house.
Inmates wake up and gather to sing bigg boss anthem Archana cries. Soundarya tries to console Archana.
Fahmaan and Sumbul do exercise. Priyanka asks Sumbul is she is glad being around Fahmaan. Sumbul says she is relieved.
Afterwards, Archana tell to Fahmaan and Sumbul about her fight with Priyanka. Priyanka says to Ankit that Archana is bitching about her. Ankit asks Priyanka to ignore Archana.
Archana feels lonely and shares with Fahmaan.
Shalin asks Abdu if he is fine. Abdu says to Shalin that he is fine. Shalin tells to Tina that something is bothering Abdu.
Abdu share with Stan that Shalin and Nirmit was laughing on him. He gets upset. Abdu tells to Shiv the same. Shiv says it was just a joke. He asks Abdu to confront Shalin and Nirmit later.
Salman meet inmates. He talks with Fahmaan. Salman asks Sumbul if she is happy seeing Fahmaan. Sumbul says definitely.
Salman asks Fahmaan to perform galat fahmi ka gubara task. He asks Fahmaan to give his feedback on the contenders.
Salman asks Fahmaan to start the task with Archana and ended with Sajid.
Salman promote Fahmaan's new show Dharmpatni. He add Fahmaan is not a wild card but in the house to promote his show. Salman asks Fahmaan to bid adieu to the inmates and come on the stage
Sumbul gets emotional while bidding adieu to Fahmaan
Post Fahmaan leaves, Shalin share with Tina that Sumbul's father made an exuse to talk with Sumbul. He adds Fahmaan confronted the same.
Soundarya and Archana argues with each other while discussing their last night fight.
Salman promotes Arbaaz Khan's show Tanav. Tanav's director elaborates the story.
Salman perform a task with Tanav's team. He further discuss about Sajid and Archana's matter. [Episode Ends]
Also See: