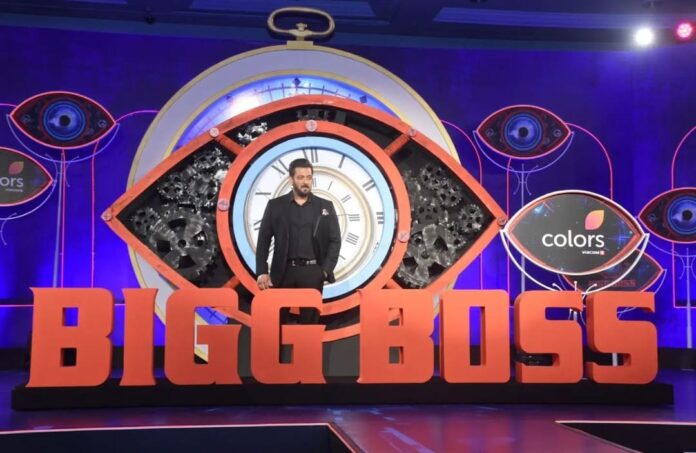 Bigg Boss 16 2nd October 2022 Written Update on SerialGossip.in
Today's episode started with Day 00: Nimrit decide to discuss about the duties. She talks with housemates. Sajid decide to wash utensil. Abdu gets others support in cooking. Nimrit further allots the bed.
Sajid says smoking is injurious to health but quotes the benefits of smoking in a sarcastic way. He decides not to touch cigarette.
Sajid and Abdu meet Bigg Boss in conference room. Bigg Boss asks Sajid to become Abdu's translator in the show. Sajid agrees upon. Bigg Boss asks Sajid to inform other housemates too that he will be Abdu's translator. Sajid informs other housemates.
Sajid translates Abdu and shows him the house areas.
Abdu demands Bigg Boss to send 2-3KGs dumbbell for gym. Sajid translate for Bigg Boss and asks to fulfil Abdu's demand as he is their guest.
Manya complaints about Archana cooking rice .Archana talks with Shiv
Archana complaint Tina that she left knob open. Tina denies and says she didn't left the knob open. Archana and Tina argue.
Day 1: 12 PM: Housemates wake up on wake up song.
1 PM: Sajid, Soundrya and MC stan enjoys with Abdu.
1:15PM: Sajid asks Soundrya, Ankit, Manya to choose between money and love. Four of them share their view on the same.
1:30 PM: Abdu gets back his mike. MC stan and Gori talks with each other. Tina asks MC about his original name and why he changed it. MC explains to Tina, Shiv and Gori the history of his name.
Shalin and Shreejita talks about Archana being politician and trying to play. MC raps and housemates enjoys.
2PM: Bigg Boss addresses housemates. He asks contenders to stop copying ex-winners and start playing their own game. He says in this season there will be no wake up song. Bigg Boss asks housemates to learn Bigg Boss 16 anthem and from next gather on time at garden area, and sing it.
Housemates learn the Bigg Boss anthem.
Bigg Boss says captain has to look that all contenders gather on time. Housemates struggle to learn the anthem.
Sumbul asks each one to learn few lines.
2:30 PM: Tina, Nimrit and Gori talks about rationing. Sajid asks Nimrit to decide on own as she is a captain.
3:45PM: Sajid asks Abdu if he is rich. Abdu shares his life and struggle. He reveals he is working and now going to buy home for his family.
Abdu shares about getting bullied because of his height. Sajid feels proud of Abdu.
4 PM: Shiv asks Abdu to bring dustbin. Abdu takes for Shiv. He further help Shiv in cleaning garden area. Shreejita says Abdu is cute.
4:15PM: Tina receives a call and gets excited post learning that from other side Bollywood actor Amir Khan is speaking.
Amir Khan says he is watching Bigg Boss new season.
Housemates say it might be prank. Shalin talks with Aamir Khan and gets believes there is no prank. Khan asks Shalin to jump in swimming pool and entertain. Shalin follows the order. Housemate cheers for Shalin.
Aamir sends Shalin thrice in the pool. Shalin says if it will be a prank than he will not spare the person.
5 PM: Shiv receives the call. No one speaks. Hrithik Roshan calls Gautam on call. He asks Gautam to go shirtless. Housemates cheers for Gautam.
Hrithik asks Gautam to do his signature step from Kaho Na Pyaar Hai in whole house. Gautam follows the order.
5:15 PM: Nimrit says kitchen will be decided in the team of 2. Archana decide to cook. Nimrit says to Archana that she can't give her cooking duty. Archana argues with Nimrit about changing her duty. Nimrit says she is captain and can change duty. Both argues.
Sumbul side Nimrit. Priyanka tries to talk with Archana. Archana refuse to talk with any.
6:15PM: Tina gets a call from Sonu Nigam. She asks Sonu to sing a song if he is in real. Tina believes. She gets a task to perform a dance alongside Abdu. Housemates enjoy.
6:30 PM: Archana gets a call from Pankaj Tripathi. He gives Archana a task to write 'useless' on the contender she feels like using lipstick or kajal. He says person can't remove until Bigg Boss announces. Archana gets excited. She targets Nimrit. Nimrit refuses. Manya and Archana fights post latter calls her sick.
Archana gets adamant to write. Nimrit and Archana argue with each other. Priyanka tries to side Nimrit. Nimrit takes a stand for herself and gets emotional. Archana completes her task and gets happy.
8:30 PM: Manya and Archana talks with each other. Manya decide to side Archana if she is right. Archana says she bagged Bigg Boss to explore herself as a politician.
8:45PM: Bigg Boss calls Sumbul and asks to give call to Nimrit. Nimrit is called to confession room. He asks her to gather other mates to living room.
Bigg Boss tells to Nimrit that this season he can fire captain anytime without a warning if he/she will not follow the rule.
Bigg Boss quote housemates are not following rules and captain has to look after.
9:30 PM: Shreejita says Archana is not cleaning kitchen. Nimrit confront Archana. Archana says she will clean the kitchen at last.
10PM: Bigg boss talks with MC Stan. He asks MC to teach him desi hiphop. MC teaches to Bigg Boss.
Bigg Boss asks MC to buckle up his game. MC assures.
10:30 PM: Nimrit talks with Stan and asks him to perform the duty too. MC decide to do the duty.
11 PM: Sajid, Gautam and Ankit see lots of utensils. They decide not to wash personal stuffs. Ankit announce. Housemates discuss about dishes cleaning. Sajid talks with Soundarya, Archana fights a lot for no reason. Soundarya says everyone wants to become a leader.
12 AM: Gautam asks MC to perform his duty on time. MC and Gautam argues post latter asks former not to show him attitude.
Housemates help in Gautam and Stan to patch up.
12:30AM: Tina and Shreejita are called to the confession room. Bigg Boss asks Tina and Shreejita to clear if they are friends or foe. Bigg Boss tells about Shreejita making a statement that Tina is dominating. Shreejita and Tina discuss on former statement.
Shiv and Archana discuss about Sajid. They say Sajid is upset. Nimrit, Tina and Shalin too talks about Sajid. Nimrit says Sajid don't consider her captain. Tina and Shalin corrects Nimrit.
Shiv says Sajid is a good man. [Episode Ends]
Click to read