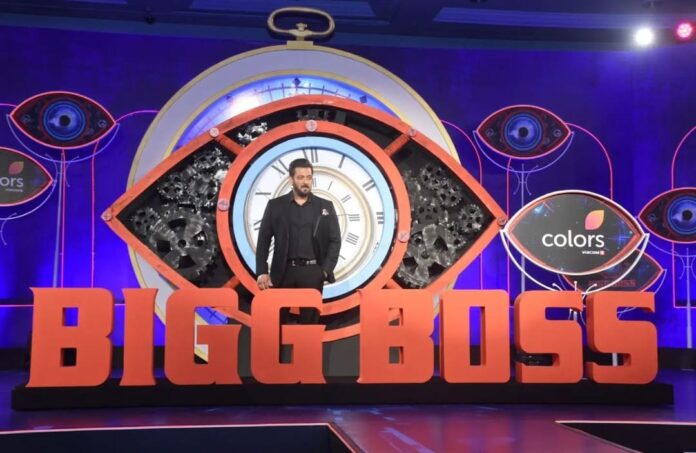 Bigg Boss 16 3rd December 2022 Written Update On SerialGossip.in
Today's episode start with Salman Khan's greeting. He talks about fans and their excitement about the shows. He calls selective fans as panel. Salman welcome the panel. Fans share their experience over watch the show.
Salman asks what they are looking the most about this season. Bigg boss playing along is interesting the fans.
A fan out there claim Priyanka, Shalin and Tina is trying to copy the contenders from previous season.
Salman talk about Archana. He asks fans who don't like Archana. Fans say Archana was entertaining but now irking.
Fans says only Archana stand out against Sajid. They call Archana ungrateful.
Archana's language is her problem. She plays victim personality. Fan claim Archana keeps a double standard. They discuss about Archana.
Further fans discuss about Shiv. Few claim Shiv is playing a group and can't play individually. Fans says Abdu and Stan fail to take their decision because of Stan.
A fan support Shiv and says there is no harm in groupism. Salman says Shiv is making friends to get saved from the nomination.
Salman discuss about Priyanka. Fans claim Priyanka is finding content as she lost her friends. Salman agree. Fans also claim Priyanka jumps into a conversation.
According to the fans, Abdu is cute.
Fans claim Tina and Shalin's relationship is fake. Tina consider Shalin friend with a benefit.
Fans say Tina seeks camera attention by getting close to Shalin.
Selective fans question inmates. A fan out there asks Nimrit during her captaincy only her real personality comes out. She asks if she needs captaincy to go in the game.
Nimrit defend and says without captaincy also she will show her personality.
Fan asks Tina why she never supported anyone selflessly but expects the same.
Tina defends and says she is in the house to play game. She says as an individual she isn't wrong to ask favour in return.
Salman asks Tina if she is playing game with Shalin. Tina says she already asked Shalin to play individually. Shalin defends Tina.
Fan asks Archana she bitches about everyone. She asks Archana why she disclosed about Soundarya's ring to Shalin.
Salman asks Soundarya about the ring. Soundarya says it is Sapphire and emerald. Salman says it is suiting her.
Fan asks Shalin why he is becoming Tina's follower. Salman says Shalin is habituated. Fan asks Shalin if he will give trophy to Tina only.
Shalin defend and says Tina comfort him like no one does. He claim Tina is his good friend. He gives explain of Abdu and Sajid. Shalin says no inmates have a right to judge his relationship. Salman asks Shalin if he has proposed Tina. Shalin says he doesn't remember.
Salman asks Tina to comment. Tina says Shalin is just friend.
Fan asks Priyanka why she is after Shiv. He claim Priyanka only fight with Shiv.
Priyanka defends herself.
Fan question Tina why she doesn't accept her relationship with Shalin but she stop him from talking with Soundarya or Sumbul.
Tina clears Shalin is just friend. She decides to play without Shalin. Salman challenge Tina and says he wants see if she will be able to stay away from Shalin. Shalin says its his loss in this episode.
Nimrit asks for group hug. Sajid asks the reason. Nimrit says she don't want any on their team member to go out. Shiv, Sumbul, Stan and Sajid give group hug to Nimrit.
Sumbul offers tea to Ankit. Ankit asks Sumbul if she is happy. Sumbul says a lot.
Tina talks with Shalin. She says she don't want anyone to think they are using each other for the game. Shalin asks Tina to continue the friendship by correcting their gestures. Tina and Shalin argues with each other. Tina walks out.
Salman feels disgusted with Archana's action of taking away rotis from others plate. Archana defend herself. She says she was about to make dough but Soundarya stopped.
Salman asks Soundarya, Archana and Nimrit to explain the incident. Soundarya, Nimrit claim Archana is wrong in the matter. Salman asks Shiv if Nimrit is not at mistake. Shiv says he think Soundarya and Archana was wrong. Salman asks if Nimrit is not wrong. Shiv than says Nirmit, Archana and Soundarya are wrong.
Salman says Shiv is only jumping into other matters rather than fighting his own battle. He adds Shiv is becoming Nimrit's representative. Shiv understands Salman. Nimrit defend herself.
Salman asks Archana if she gets angry every time at home. Archana says she don't get angry frequently. Salman question Archana's language. He asks what she thinks about herself. Archana realize her mistake.
Salman bashes Archana for always commenting on others. He asks Archana if she think she is bigger than the show. Archana apologize to Salman
Shalin tries to interrupt. Salman asks Shalin not to interrupt. Shalin gets emotional and apologize to Salman.
Salman says to Archana that she is flying high. Archana says she will correct herself.
Salman highlight Nirmit, Shalin, Tina and Soundarya always talk in English. He asks if they are ashamed of speaking in Hindi.
Further Salman asks to Shalin that ever anyone has told him that he is very insolent. Shalin apologize for his rude behaviour towards the show and bigg boss.
Salman corrects Tina too for speaking in English. Tina apologizes for her behaviour.
Sajid is also corrected for speaking in the English.
Salman says Ankit's one liner is winning heart. He said being inactive contender if he is stil in the game than it slap for each one out here. Salman says Ankit made a point and might go ahead in the game from side.
Task takes place between Tina and Priyanka. Inmates are asked to choose who amid the both has black heart. Task start with Archana. Archana choose Tina and says she is doing everything for camers.
Sumbul choose Tina and says latter is selfish.
Shiv chooses Tina and says she is self-centred.
Nimrit choose Tina and says she has given benefit of doubt but latter break her hurt by bitching about her.
Stan chooses Tina too. He says post fighting with Shalin, Tina bitched about him thus he fear if she will befriend him than she will not be loyal too.
Abdu chooses Priyanka and says latter jumps into everyone's conversation.
Sajid chooses Priyanka too.
Soundarya and Ankit choose Tina.
Archana talk with Sajid and says she will not do comedy anymore.
Tina gets upset with Stan for not supporting her.
Salman on the stage call Parth Samthaan and Niti Taylor. Parth and Niti promote their show Kaisi Yeh Yaariyan 4.
Parth and Niti meet inmates. They perform a task with inmates. Salman asks inmates to choose who amid Sajid and Shiv will ditch each other.
Task start with Archana and ended with Ankit.
Salman Khan asks inmates to choose which nominated contender they will kick out. Most of them vote for Shalin.
Salman says there will be no elimination today.
Tina and Nimrit talk with each other. Tina complaint to Nimrit that she was hurt when she avoided her on birthday. Nimrit says she lost trust in her and needs to rebuild. Tina and Nimrit hug each other.
Archana apologize to bigg boss.
Tina and Shalin discuss over fans verdict and Salman's advice. Tina walks out saying she lost a track and needs a time.
Priyanka asks Ankit about sitting alone. Ankit says he will go inside when he will be sleepy. [Episode Ends]
Also See: