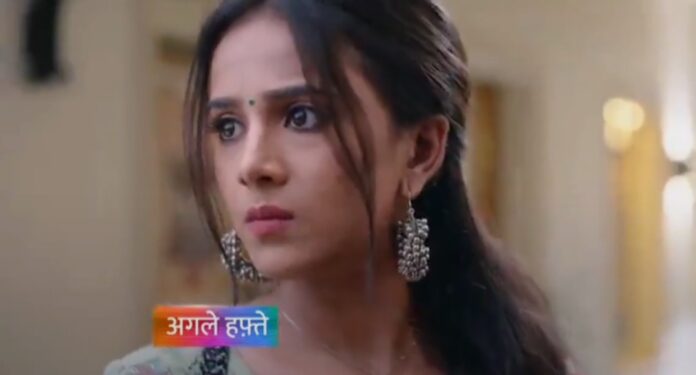 Bohot Pyaar Karte Hai Spoilers, Upcoming Story, Latest Gossip , Future Story, Latest News and Upcoming Twist on SerialGossip.in
Starbharat's show Bohot Pyaar Karte Hai is gearing up with an interesting drama with Indu decide to not to leave the baby in the office after hearing Ritesh's film dialogue.
Ritesh gets mesmerised seeing Indu and feels he already met her. Now it will be interesting to see what will happen next? Will Ritesh and Indu meet each other? Will Ritesh try to find Indu? Will Indu convince her parents to take responsibility of Kadambari's baby?
In the current track it shown that Ritesh asking his fans opinion to change his shirt. Indu walks past where Ritesh is shooting one of his film scene. His film scene dialogue changes Indu's heart so she decides to go back to take Kadambari's child with her. She thanks Ritesh and the latter gets mesmerised seeing her.
Indu cries holding the baby. She then gets Kadambari's letter who asks her to leave the child wherever she wants which angers and upsets Indu. Indu and Rajender brings the new born baby to their home which will shock her mother.
Sunita lashes out at Rajender for supporting Indu's decision and worries about Indu. Other side Ritesh looks at the earring of Indu which get stucked in his shirt and smiles. He also talks about his father to Rahul and the latter thinks no one must feel lonely like Ritesh in the world.
Sunita also thinks that Indu is the only one who feels lonely in the entire world and prays to God for her well being.
In the upcoming episode it will be shown that the doctor will ask Indu about the baby's name. Indu will say they didn't named her yet so the doctor will ask the baby's mother's name. Indu will give her name which will shock Vivek.
Ritesh will search for Indu in the hospital and get determined to find her. Someone will put their hand on Indu's shoulder and the latter will turn around and get shocked seeing the person.
To know more about what's happening in Your favorite shows keep checking this space.