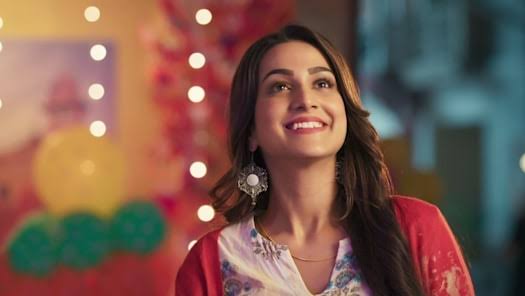 Chashini Spoilers, Upcoming Story, Latest Gossip , Future Story, Latest News and Upcoming Twist on SerialGossip.in
Star Plus's newly launched show Chashini. As different as chalk and cheese, Chandini and Roshni grow up as inseparable sisters. This show is gearing up for more drama when a tragedy sours their relationship.
In the recent episode we see, Raunaq meets Chandini at her office. Raunaq says that she deserves applause for becoming the first firewoman in Amristar. He shows the blue print to Chandini and asks her to check the paper. She assures him to look into it. She asks him who he had fought with? He says that he isn't a goon. He is a good Samaritan.
He is a good human being. Helps people. She asks him to narrate it. He said to her that the poor man was in a bad state. Their staff somehow managed to take him back.
Later, Chandini feels upset when Roshini badmouths about their father. Raunaq notices Sanjay's photo and recognizes him. He informs Chandini that he is alive. They rush to the hospital to confirm it.
In the upcoming episode, viewers will see; Roshini will ask Chandini to choose who she needs between dad and her. Tarun will inform Raj that Sanjay Chopra is alive. Chandini will meet with the accident. Farhad will create a scene after learning that Sanjay is alive. A protest outbreak in front of the hospital
What will happen next? Will Chandini prove Sanjay's innocence?
How will Chandini handle the situation?
The upcoming episode will answer all our questions and stay in tune with our space for more updates