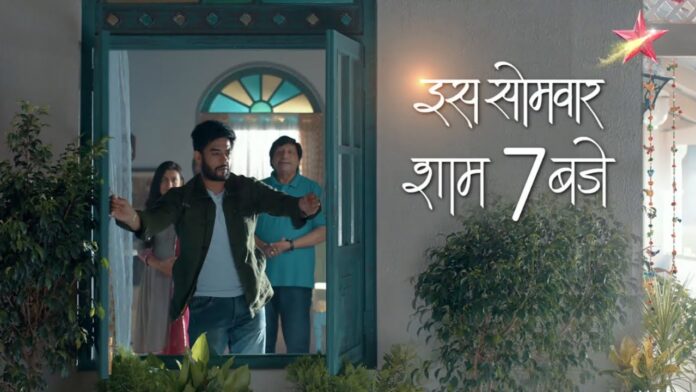 Chikoo Ki Mummy Durr Kei 15th September 2021 Written Update on SerialGossip.in
The episode starts with Chikoo offers Chocolate to God and asks his help to make her meet with bad aunty so she can return her Ghungroo otherwise Rangoli mummy will get angry if she finds Ghungroo with me thsn she turns and finds Nupur car is going that way than Chikoo thanks god and runs behind Nupur car. Tanki and others notices Chikoo bag at temple and thinks where she went.
Chikoo missed the Nupur car than she thinks she have to search her. Nupur goes to orphanage than Kamini follows her and thinks why she came to Orphanage. Chikoo finally finds the Nupur car and thinks where aunty went. Nupur teaches dance to kids. Chikoo thinks to place that Ghungroo in Nupir car but she remembers that she left her bag at temple. Kamini notices Nupur dance. Chikoo sees paper and plans to write message to Nupur with Kumkum but she realises she don't know how to write than she makes watchman write her letter that meet me at Balgopal temple, mango tree to get your Ghungroo at 12 pm and she places chit in Nupur car and thinks she can become her Mummy favourite once she get rid of Ghungroo.
Nupur makes kid feel better who's injured. Kids hugs her and tells her that her dance class is favourite time to her. Reema says your favourite time is teaching dance to them right and your dance will make you reach your target. Nupur agrees and she promises to teach dance to them regularly. Kamini calls Subodh and asks if he is alone. Subhodh goes aside from his Mom and Milind than he asks her to tell. Kamini asks him to send some men to Reema orphanage to get his position in business and home.
Rangoli thinks it's going to be tough if Ganapat finds about us. Ganapat tells her he finds about earring. Rangoli says you have good image in our area, did you get any info about kids. Ganapat says no than Rangoli changes his attention by telling him lies about someone than he goes to enquire them than she calls Ali to implement her plan. Chikoo returns and questions her friends why thry looks sad. Kids says glad you comeback , we are worried seeing your bad at temple. Chikoo tells them how she chased Nupur car and tomorrow I will return her Ghungroo to her behind our basti and will become Mummy favourite. Sulab asks why thry are talking with with Chikoo than he informs to Chikoo that next day she have to clean home otherwise she will go to orphanage. Chikoo thinks how to return Ghungroo.
Nupur returns to home and asks Savitri if she had food. Savitri asks from where you come from because your mood is better. Nupur says she met old friend. Kamini says Savitriits good to live old life. Savitri aks her to spend good time with Milind too. Reema calls Nupur and says tomorrow their won't be class because some people came here with bulldozer as they have work that's why their no power and water supply. Kids asks Nupur what about her promise. Kamini tells Savitri that my back is aching so tomorrow shall we meet Physiotherapist along with Dad. Savitri agrees than Nupur tells to Reema that they got the place for dance than she goes to her room after wishing good night to Savitri and Kamini. Rangoli sees Chikoo discussing something with kids
Episode ends.
Precap – Chikoo says I have to steal to make my mummy happy which can happen once you remove magic from me. Nupur asks if they had one mom. Chikoo tells her how she get them from dustbin. Nupur asks her to come along with her to fulfill her dreams than Chikoo hugs her. Rangoli and Sulab see Chiku hugging Nupur
Click to read