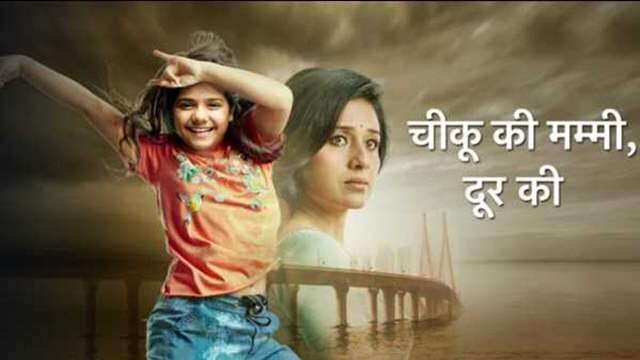 Chikoo – Ye Ishq Nachaye 17th March 2022 Written Update on SerialGossip.in
The episode starts with Sameer calling Kamini from an unknown number and telling her that he has proof to prove that she murdered Nupur. Kamini notices the watch is missing and thinks who is the one blackmailing her. Principal announces the faceoff and she calls Dhanush to the stage. Dhanush performs on stage. Mini tries to get his attention but he won't give her any attention which saddens her.
Kamini thinks everything will be destroyed if the blackmailed have that watch then she calls that unknown number and meets him to have a deal. Sameer stress to neet her at Joshi's house. Kamini asks him to meet outside but he tells her that he will meet her in the Joshi house. Kamini thinks her superiority will end in the house if her crime is exposed. Everyone class for Dhanush. Chikoo praises his performance. Dhanush asks Chikoo to give her best performance by proving to everyone that she is the best. Principal calls Chikoo.
Chikoo dances on stage for the Saawariya song. Mini thinks she will dance when music is there and she stops the music. Chikoo stops her performance. Everyone thinks what happened to music. Sameer prays Maata rani to help Chikoo. Chikoo recalls Dhanush's words and her moments with Nupur then she ties ghungroos and performs. Mini gets angry. Dhanush plays guitar for her. Chikoo dances for Jag gumeya song. Students discuss they are competitors or a team and everyone praises the performance.
Principal announces Chikoo as the winner of the round and scholarship. Everyone class for her. Dhanush congratulates Chikoo and cheers her. Mini feels disappointed. Principal asks Chikoo to share her feelings. Chikoo tells everyone that she won the life in competition and she gave credit to Dhanush and thanks him for supporting her and tells him that she respect his honesty and tells him that he won everyone's heart by helping her and I can never forgive you in my life. Dhanush smiles. Principal asks Dhanush to present the medal to Chikoo. Dhanush makes her wear the medal.
Nivaan asks Kamini what's the purpose of the party in the next day. Kamini says rich people have regular parties and she asks her sons to call their friends and she thinks to handle blackmailer in the party when everyone is busy. Chanukah smiles seeing the sky revealing Chikoo's words. Alka tells him that he is a disappointment to her and he can't do anything in life. Dhanush stops her. Aarav and Nivaan invites Chikoo to the party. Sameer asks her to attend it. Chikoo agrees and praises his Dad. He thinks she will have her answers at the party.
Episode ends.
Precap – Dhanush proposes Chikoo in the party.
Click to read