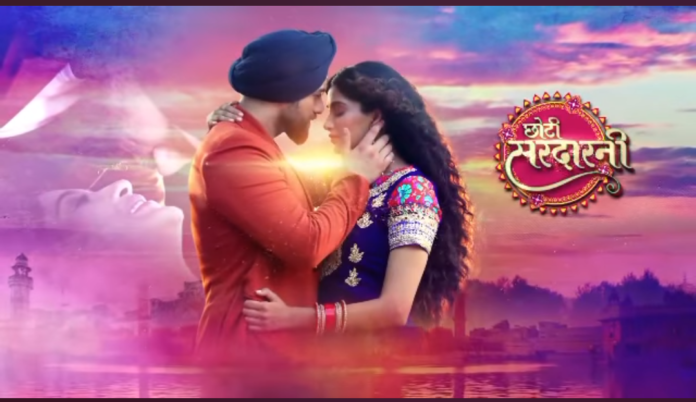 Choti Sardarni 14th January 2022 Written Update on SerialGossip.in
Episode begins with Guests and Harleen scolds Rajveer for not sending the kid out of the kitchen. Kid says that Rajveer told him to leave the kitchen. Kulwant defends Rajveer. Harleen says that if Rajveer was not blind then this would not have happened. Robbie says that Rajveer is liability for sure. Mrs. Bhalla says that after this incident any girl will hesitate to get married in this family. She asks them to look at girls scared face. Seher says that it's Rajveer who first learn about gas leak when even the cook didn't smell the gas.
She tells Harleen that Rajveer alerted everyone and saved everyone's life. She says that Rajveer can't see but his other senses started working well. Cook apologizes to her and says that Rajveer told him to switch off the gas cylinder. Rajveer holds Seher's hand and realises that her hand has bruises. Kulwant says that the ones who accused Rajveer should feel ashamed now. Karan and others thanks Rajveer. Kulwant blesses Rajveer. Everyone claps for Rajveer.
Rajveer asks Seher to get ready. She goes inside. After some time, Rajveer and Seher dances on "Dekha Hazaro Dafaa" song and it turns out to be Rajveer's dream. Amrin flirts with Rajveer saying that she would have choosed him if he was single then. Seher tells him that seems like she has to stay by his side always. All the girls praises Rajveer. One of the girl gives rose to him. They says that they are alive because of him. He tells them that this house has Meher and Sarab's blessings so nothing wrong will happen here.
Karan asks Seher that where she went. He tells her that Rajveer's introduction was good. Param asks Seher that where was she till now. Seher decides to not tell about Guruji for now. She hesitates to answer so Rajveer tells Param that Seher went to temple. She announces that introduction is over and in the next round girl's families can question Param and Karan.
Devika and her parents makes an grand entry. Mrs Bhalla tells Harleen that this is her surprise and she choosed best girl for Param. Devika sneezes because of flower allergy. Her father orders to take out that flower from there. Mrs. Bhalla introduces Seher's family to Devika's family. She praises Devika saying that she belongs to royal family. Harleen welcomes Devika's parents. Devika's father praises about Sarab. He says that Devika is his favorite child.
Amrin says that Devika came late so how can they allow her to participate. Harleen says that Devika's family is royal one. Kulwant supports Amrin. She says that for one girl they can't insult all the other girls. Devika's mother says that they should leave. Devika says that they should learn that why she came late. She tells them that she was doing service in orphanage that's why she is late. Seher says that Devika deserves a chance and asks girls to decide. Girls says that Devika can participate. Meanwhile, Guruji tells his staff to do something.
Episode ends.
Precap – Parents starts questioning Karan and Param.
Click to read