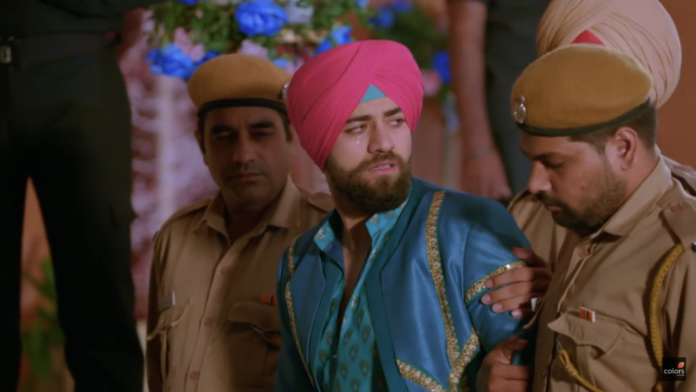 Choti Sardarni Spoilers, Upcoming Story, Latest Gossip , Future Story, Latest News and Upcoming Twist on SerialGossip.in
Colors TV popular show Choti Sardarni is gearing up for some high voltage drama . The show now focuses on Sarab and Meher's children Seher, Param and Karan who are grown up after the leap. Earlier it's seen that Seher snatched the gun from the terrorists. Now it will be seen that Seher will suffer abortion while trying to save new born baby.
Previously we have seen that, Rajveer escaped from jail while Karan and Param stood helpless. Harshdeep tried to fill terrorists demands and answered to PM. However she only cared about Sonu. Harshdeep demanded to send Seher for fulfilling the first demand but they refused as she's their trump card. Later, Seher snatched the gun from the terrorists and pointed it back at them. The other passengers and Kulwant beat up the remaining terrorists. After lots of chaos Rema delivered a baby while Feroz and Shabhana were killed. Rajveer came there too. Kulwant guided the passengers to attack the terrorists.
In the future episodes we will witness, Rajveer will also come there and fights with terrorists. Passengers will defeat the terrorists and Police will arrests them. Ajmal will be furious that Seher is the reason for their failed plan and will attack her and Rema's new born baby. Seher will get hurt while trying to save the baby and will suffer abortion.
How will Harshdeep react upon learning that Sonu is no more? Will Harshdeep harm Seher for losing Sonu?
All these questions will be answered in the upcoming episodes.
To know what will happen next in your favourite show Choti Sardarni, stay tuned to this space.