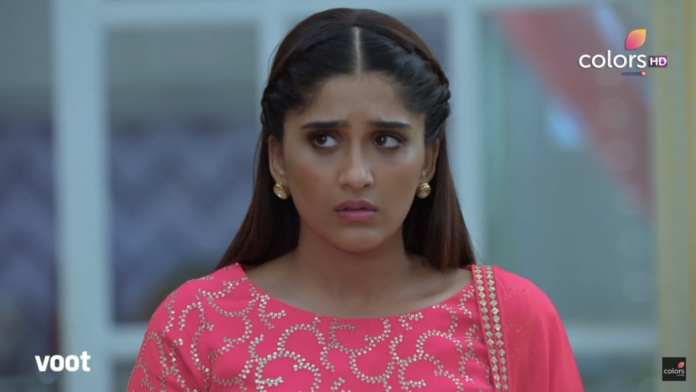 Choti Sardarni Spoilers, Upcoming Story, Latest Gossip , Future Story, Latest News and Upcoming Twist on SerialGossip.in
Colors TV popular show Choti Sardarni is currently showcasing the entry of Kushi in Seher and Rajveer's love story. Earlier its seen that Param suggested for a DNA test and Seher obliged. Now it will be seen that Kushi to use Prince to separate Rajveer and Seher.
Previously we have seen that, Prince visited Rajveer and happily hug feed him calling his father. Rajveer felt helpless while Prince was extremely happy to finally have his own family. Prince fainted all of a sudden due to excitement and Kushi revealed that he has medical problem that could affect his health when he suffered over excitement or shock. She demanded to hide the truth about Rajveer and Seher's marriage and tried throwing away their stuffs. Seher stopped her and herself removed all their pictures and secured it in a bag. Rajveer and Seher were in pain.
In the future episodes we will witness, An excited Prince will set up his room and will want to be there with his father and mother.
Will Kushi separate Seher and Rajveer? Will DNA test prove Rajveer innocent?
All these questions will be answered in the upcoming episodes.
To know what will happen next in your favourite show "Choti Sardarni ", stay tuned to this space