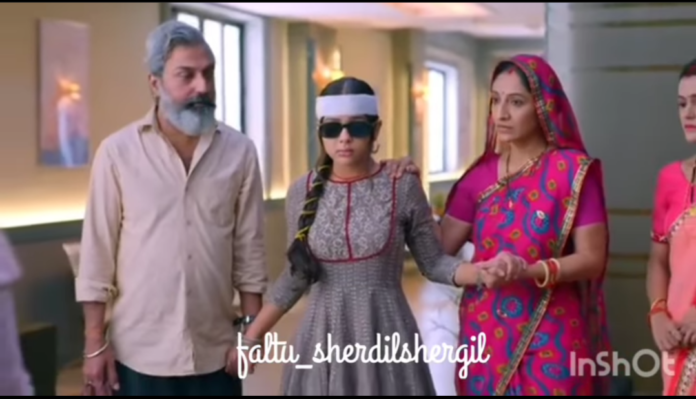 Faltu Spoilers, Upcoming Story, Latest Gossip , Future Story, Latest News and Upcoming Twist on SerialGossip.in
Star Plus popular serial "Faltu" produced under Boyhood Productions, is an unique drama. Niharika Chouksey and Aakash Ahuja are the main cast of the show. The enthralling and fresh story of the serial is captivating the audiences.
Previously, Faltu met Ayaan inside his cabin and let her emotions out while he was unconscious. Tanisha confronted Faltu and mentioned about her favor towards her while the latter decides not to cross Ayaan's path anymore.
Siddharth determined to flop Tanisha's plan and convinced her to keep Faltu near Ayaan. Whereas, Dadi and Savita praised Tanisha in front of Ayaan as he returned back from the hospital. Meanwhile, Charan received a shocking news.
In the current track, Charan learns about Ratan trying to take his property. He decides to go there along with Jamuna and Pratap. He ask Faltu and Lajwanti to stay in Mumbai and tells the latter to look after her sister. Meanwhile, the doctor checks Faltu and assures that she will soon get her eyesight back.
Here, the doctor informs that Faltu's operation was successful. Meanwhile, Janardan discuss about Tanisha's mistake with Kanika and says that she is doing wrong by helping Faltu. The latter takes a stand for her daughter and ask Janardan to trust her.
Tanisha looks after Ayaan while the latter keeps thinking about Faltu. He also stops Tanisha from touching or cleaning him and says that he can do it by himself while she gets hurt by his behavior.
Ahead, Kanika meets Tanisha while the latter informs her about the plan to keep Ayaan and Faltu near in order to create rift in between them. Kanika warns her daughter but still shows her support towards her.
Tanisha tells about her love towards Ayaan to Kanika and proclaims to get him. Whereas, Faltu tries to call Ayaan in order to find about his state. Lajwanti helps Faltu and tells her to call from someone else's number. She ask Amar for help while Faltu gets suspicious about them.
Later, Amar helps Faltu and the latter learns that Ayaan is safe. She then gets a call from Jamuna who informs about Charan's heart attack. Faltu and Lajwanti gets shocked and determines to go back to Ittarpur in order to help their father.
Now in the upcoming episode, Faltu will face Ayaan and proclaims that she will return each and every bit of money which they have given to her. Ayaan will mock her and ask who will give job to her as she is illiterate.
Faltu will give a befitting reply to Ayaan and ask him not to worry about it as she will do anything to return back his money.
She will declare that she is even ready to become anyone's servant. Ayaan will ask her to become their maid and taunts that if she is scared to accept it? To which she will agree and accepts his challenge.
Will Ayaan find about Charan's state?
Will Faltu be able to help her father?
It would be interesting to see what happens next on the show.
Stay tuned with us for more news, Spoilers and written updates of Faltu.