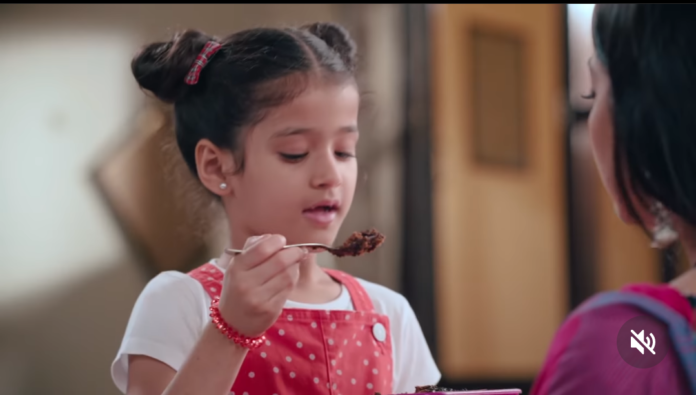 Fanaa Ishq Mein Marjawan Spoilers, Upcoming Story, Latest Gossip , Future Story, Latest News and Upcoming Twist on SerialGossip.in
Colors' popular show Fanaa Ishq Mein Marjawan is gearing up for drama with Ishan provoking Pakhi against Agastya.
Previously it was seen that Tara questioned Pakhi about Ishan's declaration. Pakhi asked her to trust her. Pakhi shouted at Ishan for lying that he is Tara's dad. She tells her parents that she has to leave to protect Tara from Agastya.
Pakhi got ready to leave with Tara. Sameer suffered got heart attack suddenly. So Pakhi decided to stay back for Sameer's sake and got determined to protect Tara from Agastya at any cost.
Other hand agastya told Dadi that Tara is Pakhi and Ishan's daughter shocking dadi. Here Ishan proposed Pakhi to act as him, Pakhi and Tara were one family and added that he was ready to adopt Tara legally for that shocking Pakhi.
Pakhi disagreed with ishan's idea. But Ishan tried to manipulate Pakhi that this was the only way to protect Tara from Agastya.
In the upcoming episode it will be shown that Tara will video call Agastya and will denie of sending him any message. She will add that because of him Pakhi got angry, so she's angry with him. Agastya will apologize to her. Tara will say that she doesn't like Ishan and will wish that he could be her father.
Agastya will get emotional hearing this. He wil wonder why Pakhi kept Tara away from Ishan all these years. Later Pakhi will shout at Tara when she will misbehave with Ishan. Tara will get angry with Pakhi. The next day Tara will go meet Agastya without telling Pakhi. The latter will grow worried when she will not find Tara anywhere in the house.
Tara will reach Agastya house. She will overhear Agastya telling to Mona that he will himself took back Tara to Pakhi if she comes here and will hide inside a box. The servant will take the box inside the house. Other hand Ishan will provoke Pakhi against Agastya saying he must have kidnapped Tara.
Pakhi will register a police complaint against Agastya for kidnapping Tara.
Will Ishan get successful in his intention?
Will Agastya learn Tara's truth?
Keep checking this space for latest update of your favorite shows.