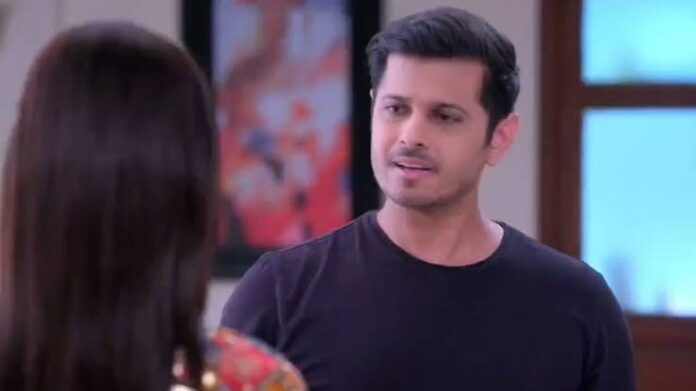 Ghum Hai Kise Key Pyaar Meiin Spoilers, Upcoming Story, Latest Gossip , Future Story, Latest News and Upcoming Twist on SerialGossip.in
Star Plus show Ghum Hai Kisi key Pyaar Meiin is one of the most loved shows on Indian television. Right from the time of its inception, the show has been entertaining the masses. Previously, Pakhi succeeded to become Virat and Sai's surrogate, but the latter gets suspicious about her ploy.
Sai determined to teach a lesson to Pakhi and keeps a strict watch on her moves. She also learned about the complications and tells Chavans about it. Whereas, Pakhi gets frustrated with Sai's interferences.
In the current track, Sai keeps ordering Pakhi to follow her advices, whereas the latter gets irked and denies to do it. Sai scolds Pakhi for not being careful regarding the baby and reminds about her complications. She ask Pakhi to shift her room downstairs, but the latter denies and creates a huge drama.
Here, Chavans tries to calm them down but gets unsuccessful. At that time Bhavani comes there and scolds Sai for troubling Pakhi. The latter complains to Bhavani about Sai's interference, while the latter tells Bhavani about Pakhi's mistakes.
Sai also tells Bhavani about Pakhi's complications, while the latter gets shocked and becomes devastated. She prays to god for the baby's wellness and rebukes Pakhi for hiding it from them.
Ahead, Pakhi justifies herself and says that she doesn't wanted to trouble them. Bhavani gets sentimental, while Ashwini and Ninad along with Sai comforts her. Sai assures that baby will be fine, while Bhavani agrees to her suggetion and ask Pakhi to follow it.
Pakhi unwillingly shifts her room to downstairs and gets furious at Sai. Whereas, Karishma and Sonali enjoys the drama. Meanwhile, Virat apologises to Sai for his behaviour while she forgives him.
Later, Pakhi complains about Sai to Virat but he also supports Sai only. She ask him for ice-cream, while he agrees to fulfill her demand but Sai prohibits Pakhi from going out and brings fails her plan by bringing ice-cream at home.
Now in the upcoming episode, Pakhi will hold her baby bumb and keeps staring at it. Meanwhile, Sai will come there and gives a document to her. She will ask Pakhi to sign it and proclaims that she won't have any rights on the baby after she delievers it.
Chavans will get shocked, while Bhavani comes in between them and takes the document to tear it. She will scold Sai for bringing it up, but Pakhi stops her and agrees to sign on it.
She will keep a condition and ask Sai to take Bhavani, Ashwini and others signature on the document before her, including Virat and after that only she will sign it. Whereas, Sai will get shocked and looks at Pakhi.
Will Pakhi sign the documents?
Will Sai be able to get her baby from Pakhi?
It would be interesting to see what happens next on the show.
Stay tuned with us for more news, Spoilers and written updates of Ghum Hai Kise Key Pyaar Meiin.