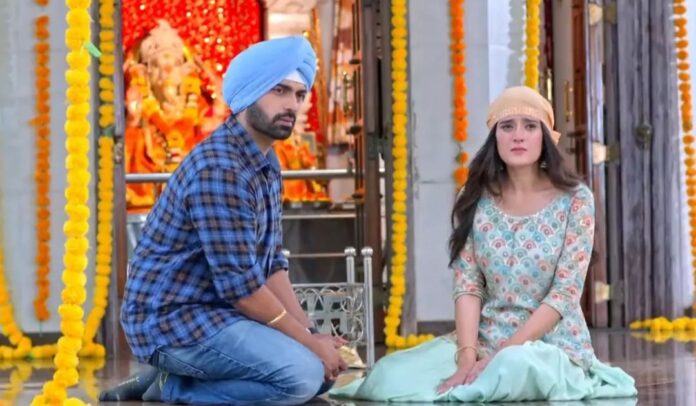 || Gud Se Meetha Ishq Spoilers, Upcoming Story, Latest Gossip , Future Story, Latest News and Upcoming Twist on SerialGossip.in
Gud Se Meetha Ishq depicts the rollercoaster journey of a young couple Neel and Kajal who got married in an unusual circumstance on Star Bharat and Hotstar. Currently we are seeing that Kajal brings Diya Infront of Khuranas and exposes Madhur. Police arrest Madhur and his mother. Pari gets heartbreak.
In the previous episode, doctor said that Pari had lost a good amount of blood and her injury was severe. Dev and Kajal went to see Pari. Khuranas asked them to leave.
Neel requested Kajal to leave and said that he would give Pari's update to her. Kajal prayed to God for Pari's recovery. She got shocked seeing something. Kajal went to Pari's cabin.
She told Khuranas that she failed to expose Madhur everytime in past but this time she had solid proof which none could deny.
Everyone tried to object and not listen to her. Neel asked them to listen to Kajal's side once. Dev brought Diya who said that she was Madhur's wife and she lied that day as Madhur gave threats to kill her parents and brother, later Mudhur tried to kill her in car accident. She said that she was pregnant and carrying Madhur's child.
Police came and arrested Madhur and his mother. Nutan thanked Kajal and gave her blessings. Pari lashed out at Kajal for sending Madhur away and spoiling her marriage.
In the upcoming episode, Dev tells Pari that according to her getting married is everything so he is promising her that she will get married on the date on which her marriage was fixed. Pari shouts and asks where is Madhur, who will marry her other than him. Dev says that he will marry her.
Will Khuranas accept Kajal?
Will they be able to handle Pari?
Will Dev marry Pari? Will Madhur make a come back?
To know stay tuned to Gud Se Meetha Ishq on Star Bharat, Hotstar app and this space.