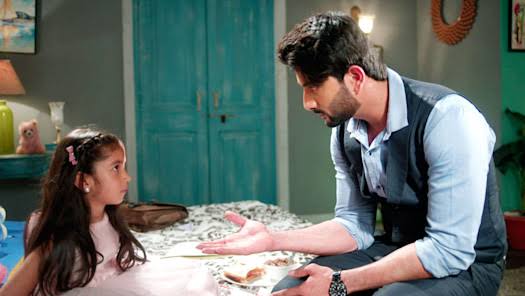 Imlie 21st September 2022 Written Update on SerialGossip.in
The episode starts with Imlie looking for Chini in the concert and Atharv also looks for the person whose voice he heard. Imlie's dupatta falls on his head. He turns back and before he could see Imlie, Chini comes in between and he sees her. Chini takes back the dupatta from him and leaves with Imlie. Imlie tells her to go back but the latter scolds her but entering the concert.
Chini says she can't even speak properly in front of unknown people. She freezes seeing them then why she is here? Chini goes to say bye to her friends and Imlie receives Rupy's call. Imlie tells her that they are returning back after some time. One criminal bumps into Imlie and drops drug packets.
Imlie apologises to him and gives the packets to him but he doesn't take it. She can't recognise which kind of white powder it is but the criminal tells her it cures headache so she can keep it. She says but it belongs to him. He runs away and the police thinks how to catch him now. They feel tired and Imlie gives them the packets which shocks them. Atharv sings Ruk Ja O Dil Diwane song for Chini and the latter looks at him. She leaves with her friends thinking what if Imlie got arrested in real. Atharv thinks where she went.
Arpita waits for Imlie's arrival, and worries why she didn't come back yet. Narmada turns on the TV and watches the news that Imlie got arrested by the police for carrying drug packets. Arpita gets shocked and Narmada calls Imlie bad omen who killed her own parents after birth. Narmada gives swear to them saying if they try to help Imlie then they will see Narmada's dead body. Everyone gets shocked. Imlie writes poem and the cop taunts her saying a poet can be a drug dealer too. Chini comes to get her released and argues with the cop.
She says Imlie cant even push away a person how would she deal with drugs. She is really simple and innocent. The cop refuses to believe in her words and says a criminal can act like an innocent. Atharv comes to help Chini and the latter asks him how come he is here? Atharv says he heard she needs help so he came to help her. He also tries to convince the cop about Imlie's innocence.
Imlie unknowingly tells about the packets that she can give a lot more to the cops. They can get it in a shop and it cures headache. Her whole family consumes it etc. She tells all these to cop unaware of the fact that it's drugs. Finally she reveals someone gave her these packets and left. Atharv tells the cop that he can show them CCTV footage outside of his concert. They see the footage and learn the truth. Imlie is about to faint knowing it was drugs. She says she didn't have idea about it. Cop releases her.
Rudra gets angry knowing Atharv again went to the police station for the second time in a day. He ruined his image. Rudra's second son Akash tries to calm him down but Rudra taunts him by calling him show off who handles business for his own selfish reasons. Akash's wife defends him but Rudra doesn't pay heed. She leaves upset and Akash goes after her. Atharv's mother tells Rudra that Atharv can't be a criminal, she knows her son. Rudra taunts her and leaves without taking medicine. Atharv's mother tells Shivani that when a father son fight starts a mother and a wife also fight with their inner conflict.
Chini scolds Imlie for being stupid, Imlie says sorry and Atharv offers them lift. Chini and Imlie sit inside the car. Imlie thanks Atharv for help and he sets the front mirror to see Chini's face. He is impressed by her charm. He plays music and Chini enjoys listening to it. Imlie feels bit awkward. Atharv stops the car during traffic. One transgender asks for nek and blesses Imlie and Atharv's pair and tells them to stay together forever. Chini thinks people randomly accept any pair as heavenly but a classless girl like Imlie can never be paired up with a smart guy like Atharv.
Precap- Narmada accuses Imlie of consuming drugs and Imlie says she didn't do that. It was a misunderstanding. She swears on her parents. Narmada throws away her birthday cake saying Imlie's birthday won't be celebrated in her presence as she is a bad omen.
The episode starts with Imlie getting upset over the fact that after all these years Narmada feels the same for her and has complains. She might be right about her. Sundar says if she will start accepting the negative comments then she will not grow as a person. Her mother also got to hear many taunts but she didn't change her real personality and didn't get affected by them.
He cheers Imlie up and tells her attend the puja. Imlie dedicates flowers to Sita Maiya and goes to take blessings from Narmada but the latter leaves. Rupy tells Arpita that Narmada should see Imlie is not the reason of her parents' death. But she is the most affected one due to their death. Imlie goes to take blessings from Rupy and Arpita.
Rupy says Imlie takes care of everyone's emotions and her wish should be fulfilled. Sometimes she should fight for her own rights too. Arpita blesses her saying the way she showers love to people around her, someone will give all the love to her one day. Imlie gets busy in the puja and gives Prasad to kids. The DJ plays songs to entertain the audience.
Click to read