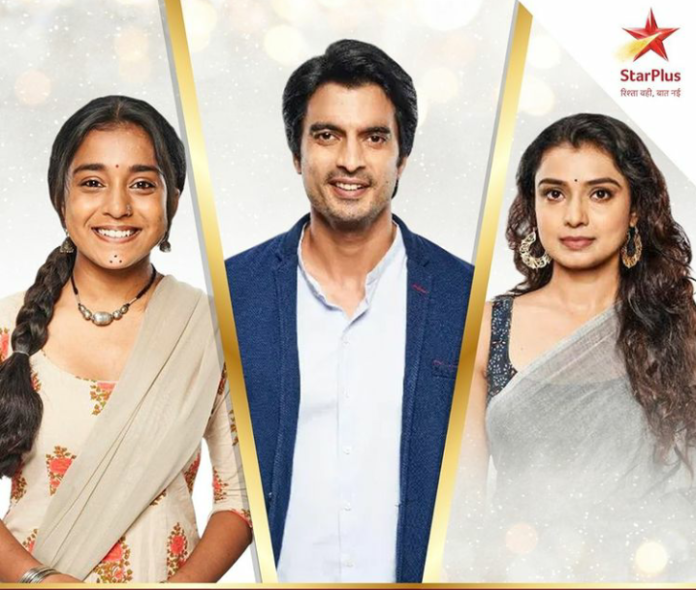 Imlie 22nd September 2021 Written Update on SerialGossip.in
The episode starts with Imlie crying and she recalls how the Principal suspended her. Dev comes and he tells Imlie that he can't see his two daughters fighting with each other. He urges her to withdraw the complaint. Imlie says if the same thing happened to her or Malini will he say the same. Aditya is blaming himself for the crime he didn't commit, he is feeling guilty for no reason. So she can't let him live his whole life in guilt.
Meethi was also silent and that too brought trouble in their lives. So she is not asking for any help from Dev but the latter should not tell her to take back the complaint. Dev says he is missing the old Malini who used to support the right thing. But now Anu brainwashed her. Dev thanks Imlie for making him realise that they should fight for the right thing. He says hope Malini will realise her mistake after getting punished. Imlie says she considers Malini her sister and she will always care for her.
Imlie goes to Tripathi house and Tripathis console Aditya. Imlie asks what happened now. Aparna blames Imlie for ruining their happiness. Harish says they pleaded before Imlie so that she withdraws her complaint, but she didn't. She doesn't care about their family reputation at all. Now Aditya lost his job due to Imlie's stubbornness. Imlie gets shocked and says this shouldn't have happened. She will prove her point soon. Aditya shuts her up saying he told her million times that he did wrong and he is ready to pay for it but Imlie is adamant.
After Imlie filed the case everyone is suffering in his house. Harish is not society president anymore. Suraj fired him from job where he invested his ten years. People are taunting them but Imlie doesn't care at all. He lost his identity. His dream of being a good reporter has gone to waste. But still Imlie will not withdraw the complaint. He shouts at Imlie. Nishant and Rupy calm him down. Imlie start crying.
Anu praises Malini for his brilliant planning. Malini says Imlie got the punishment what she deserved. Malini says but she is feeling bad for Aditya, he loves his job but he lost it. Anu says Aditya will blame Imlie for everything now. It will benefit Malini.
Dulari says she is feeling hungry and she asks Imlie what happened to her. Imlie says now she feels she is wrong, she didn't think about her family before doing the court case. Dulari says earlier she tortured Imlie a lot but she didn't lose hope then why she is blaming herself. Sundar gives pakodas to Dulari and Imlie. Imlie says she won't eat anything after seeing Aditya's anger towards her. Dulari says Aditya will apologise to her for sure.
Sundar says Aditya will realise his mistake soon. He tells Imlie to find proof in the house which Malini might have left. Radha tells Sundar to focus on his work. She warns Imlie to not do any further drama. Imlie says she has to find proof anyhow. She decides to talk to Aditya. Aditya is lost in thoughts and he recalls his humiliation at office. Imlie comes in with breakfast. Aditya looks at her.
Precap – Aditya learns Imlie got suspended from college. Kunal says he believes in Imlie. They will win for sure. Anu says Imlie won't get any proof. Malini says Imlie will never get Aditya back.
Click to read