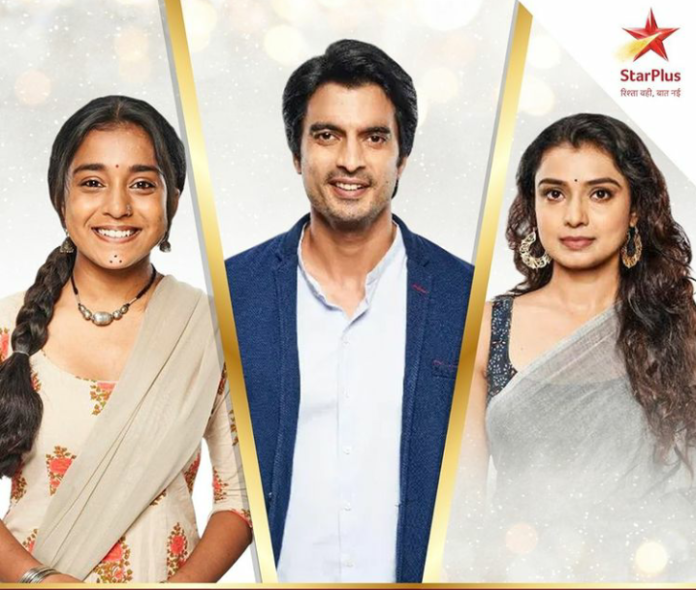 Imlie 25th October 2021 Written Update on SerialGossip.in
The Episode begins with Imlie and Pranav entering the lock up. He asks why. She says that she was stopping a thief from running away. He asks who. She says that she was not able to be without him. She says she needed help and she got that help from him. Imlie thinks that she tells him then he will get angry. Pranav thinks that he shouldn't take her lightly. She asks them both what they are thinking. Adithya apologises to him. Imlie pushes him and sits beside him. Adithya says that he is used to all these. He asks her for the pendrive. Imlie says that the pendrive is where it is supposed to be. He asks her whether she sent to the office. She says no. She says that Pendrive can't walk. Adithya asks her to answer straightly. Pranav asks for his phone.
Adithya asks her what she is doing and asks her to sit straight. She moves closer to him. She starts writing on his back and he stares at her feeling her touch. They both share eyelock. Pranav wonders what is happening. He says she was not even talking to him and asks him whether she wants to romance. She says to him that she wants to share a secret. She asks him not to say anything. She writes on his back. Adithya understands and glares at Pranav with anger. He ssys that he has sent him to the police station and they have to face him with mind. He writes on her back. He ssys after long she is sitting with him.
The Police opens the lock up and Pranav leaves from there. Adithya tells Imlie that he can't escape and asks her how will she get it. She promises to not let him escape. Police asks them to sign and they sign as asked. Pranav calls MLA and tells him that the pendrive is with him. Imlie keeps a hand on his shoulder. Police comes there and asks him to come with him. He says that no one can go from his station. He says he is again going to search the room.
Aparna is upset when Harsh says that they have come. Aparna gets upset knowing that Adithya is not at home. Police comes there and says he wants to search his house again. Malini says that her drama won't end. Imlie says Adithya is not alone. She says she has brought him from the mouth of death and this is nothing for her. She asks her to look after Pranav.
Pranav talks on the phone and says that Imlie is mad. Adarsh says that he is a donkey and he is not able to control a girl. He says he is coming himself for the pendrive. Pranav says there is Police here. Adarsh says he will destroy it. Rupali comes there. She asks him how Adithya is. She says that he has told he will talk with his mother. He says he has come to do something but he is doing something. She thinks that he must be angry because of Imlie.
Imlie prays to the Goddess Durga. She aaka her to show her a way when nine girls comes there. She greets the girls. She says to a girl Rhea and whispers something in her ears. She whispers to the other girls as well. She asks them to go. The Pooja starts. Imlie nods her head at Rhea. The Screen Freezes.
Precap: Pranav sees Rhea passing the pendrive to Imlie. Imlie looks at Pranav shocked.
Click to read: