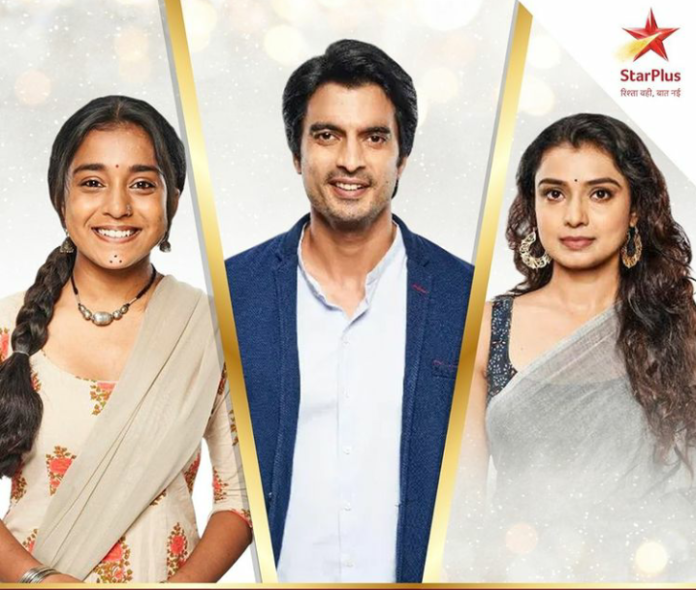 Imlie 27th April 2021 Written Update on SerialGossip.in
Episode starts with Imlie taking blessings from Dev and his room. Dev congratulates her. Dev tells Aditya that Malini is happy as you called her. Aditya thinks he thought Malini will be more stressed but how she is happy. Aparna tells Aditya to meet Malini tomorrow as he will not show ego to her. Aditya gets Malini's call and receives it. He says everyone is missing you here. Malini says are you missing me too? Aditya asks do you want to talk to someone else?
Malini says she is just called him to have normal conversation so that he can remember how was his Mun. Aditya gets shocked. He asks her repeatedly is she alright? Host calls Imlie to come on stage. Aditya thinks Malini is not fine, Malini tells him to attend the ceremony properly as Imlie is going on stage. Malini thinks she wanted to hear Aditya's voice for last time but their conversation is incomplete.
Malini sits on chair and writes a letter. She writes she always felt grateful to have Aditya as she saw her parents struggling to live with each other. Malini writes I knew my parents are living together just to show off but I wanted true love in my life.
Imlie gives speech. She says her struggle to create a name in city has been challenging one. Imlie says studying in the village I live, is indeed tough and she says thanks for the award as after seeing this Pagdandiya people will encourage their daughters to study. Imlie tells about her wish to build many schools in her village so that all of them can study well.
She says I want to share this award with those girls. Malini writes, she doesn't have any complaint against Aditya, she just cant share her husband with anyone else. Malini thinks she is trying to find out her fault which is why Aditya started loving someone else. But she can't stop herself from loving Aditya.
Everyone claps for Imlie. Malini thinks Aditya won't be able to love her anymore even if he wants. Malini says she cant live a life like her parents. But without Aditya's love she doesn't want to live as well. Malini cuts her wrist and falls unconscious. Imlie comes to Dev's house with the award. Dev's mom tells Imlie to show the award to Malini first. Malini will feel good. Imlie goes to Malini and says Malini didnt attend the function so she came here to show her the award. Imlie says at least look at me. You guided me that's why I am in this position. Imlie insists Malini to talk to her but after witnessing the horrifying sight Imlie gets shocked and shouts Malini.
Malini gets rushed to the hospital and doctor tells its a suicide case so Malini can't get admitted to hospital. Aditya loses his temper and says he will fulfil the formalities but please give treatment to Malini. Aditya threatens the doctor saying I am journalist, I can ruin your hospital image for ignoring a patient.
Dev says angrily he knows hospital trustee also. Doctor finally tells medical stuff to shift Malini to OT. Dev's mother tells Aditya not to enter. She says Malini was asking for Aditya's support but he didn't pay attention now Malini doesn't need him. Aditya says we needed a break doesn't mean I don't care for Malini. Dev's mom says you were living with Malini but didn't understand her. Malini was ignoring your mistakes but now she lost hope. Aditya is only responsible for that. Aditya says he could have met Malini today. He committed mistake. Dev mom says it is my mistake I couldn't understand Malini's pain. I was telling her to stay strong but I forgot that she is trying alone. Aditya is not supporting her.
Dev mom says Anu was right Aditya doesn't deserve Malini at all. Malini tried to end her life being Aditya's bride. Dev mom cries and Dev consoles her. Imlie looks at the blood stain on her hand. She says I am blameworthy then why Malini suffered because of me.
Precap- Imlie gives her blood to Malini. Malini's health condition deteriorates shocking Aditya and Dev
Click to read: