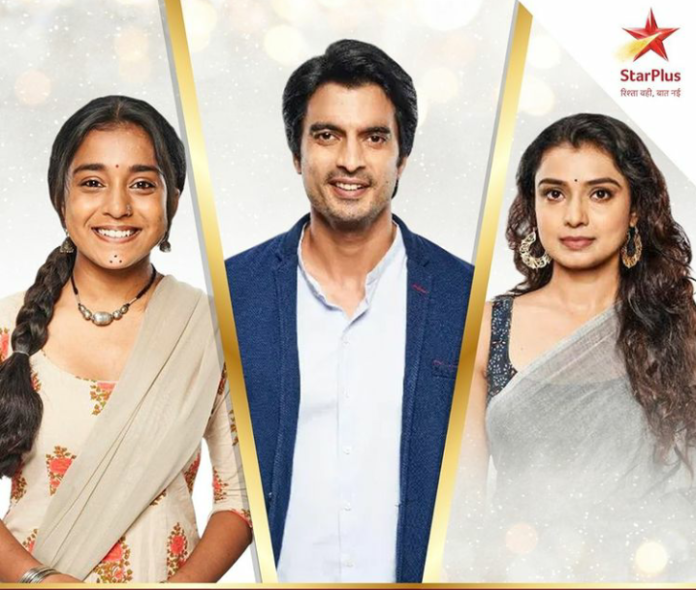 Imlie Spoilers, Upcoming Story, Latest Gossip , Future Story, Latest News and Upcoming Twist on SerialGossip.in
Star Plus popular show Imlie garnered a huge amount of audience from the date of its launch. The storyline is getting interesting with each passing day specially after Aditya's shocking revelation. Malini accepted that she can't move on. Malini's realisation has become a threat to Aditya and Imlie's marriage. Imlie learned about Malini's intentions and decided to stop her. Malini's shameful act angered Imlie and she filed a complaint against her despite having no support of Aditya. Tripathis attained a court session. Will Imlie be able to prove Malini wrong? Will she get her rightful place in Aditya's house? It will be interesting to watch.
Earlier its seen that, Anu made a plan with her cellmate Rajni to abduct Imlie. Rajni's men kidnapped her smartly being two fake government officials. Tripathis got worried and Aditya understood that Imlie is kidnapped. Nishant got to know they were fake officials as department didn't send them for inspection. Imlie saw other kidnapped girls and they were asked to show their skills regarding household chores. Rajni revealed that the girls will go to foreign countries as maids.
In the future episodes we will see that Imlie will escape with the kidnapped girls and there Rajni's men will make Tripathis hostage. There Malini will talk to Anu regarding her plan. Anu will get tensed thinking Imlie can catch her. Aditya will try to file missing complaint but in vain. Later Rajni's men will again catch the girls and will take them to Airport to send them in foreign country. Aditya will reach Airport and Imlie will leave a clue after noticing him. Aditya will see it. Rajni will reveal that the flight will take off. Aditya will not get permission to enter the flight but he won't give up. Imlie will get disheartened.
Will the flight take off ?
How will Aditya save Imlie?
To know what will happen next in your favorite show Imlie, keep watching the show and stay tuned to this space.