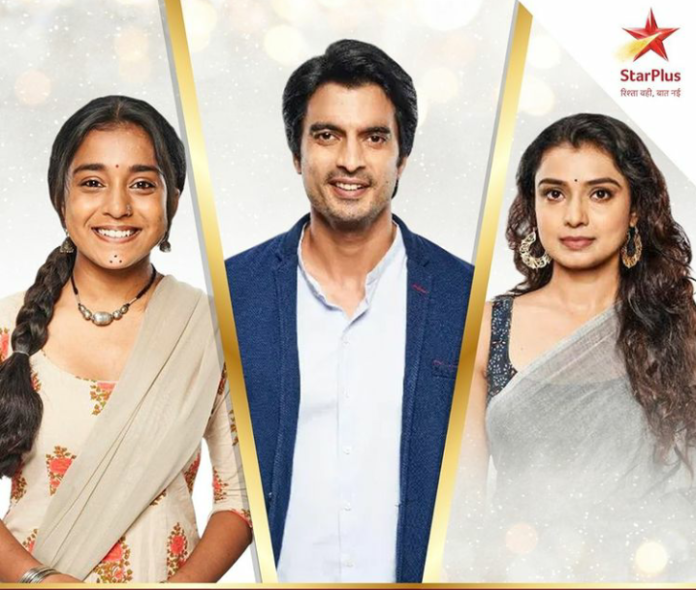 Imlie Upcoming Story, Spoilers, Latest Gossip, News, Twist On SerialGossip.in
Star Plus newly launched show Imlie garnered a huge amount of audience from the date of its launch. The gripping storyline filled with twists and plots makes it engaging to audience. Currently Imlie and Aditya are in tight spot. Rupi got to know the truth of Aditya and Imlie's marriage. She supported Imlie. It will be shown how Anu will tell Tripathis that Malini won't return if Imlie doesn't leave.
Earlier it's seen how Aditya didn't blame Malini for her confession. He supported her instead. He also felt that someone is there for Malini to take care of her. Aditya said life made joke of them both. Malini was left shattered to see that Aditya doesn't ever care if Malini has someone else in her life.
Aditya tried to gather courage to confess his truth to Malini and he told Imlie that she won't tolerate humiliation because of him anymore. If Malini can't share her husband it's applicable for Imlie as well. Imlie got afraid thinking about the consequences. Aparna and Radha told Aditya to give more importance to Malini instead of work. Tripathis later decide to send Imlie to boarding school.
In the upcoming episodes viewers will see that Aditya will feel guilty thinking Malini's lover must be worried for her but because of Aditya Malini can't meet him. Malini will say that she has a kind of guilt. It's not that so easy to confess the truth. Aditya will agree, to which Malini will say how you can relate to me? Aditya will think as I am also going through the same situation.
Later Anu and Dev will visit Tripathi house and will tell that Imlie is going to stay in their house, as its Dev's wish and Anu will agree saying she doesn't want Malini to see Imlie after she reaches Tripathi house. Imlie will also agree. After that Aditya and Malini will look for Imlie. Aditya will get shocked to know that Imlie left Tripathi house and went to Malini's house.
Will Aditya bring back Imlie? Will Malini get to know the truth?
To know what will happen next in your favorite show Imlie, keep watching the show and stay tuned to this space.