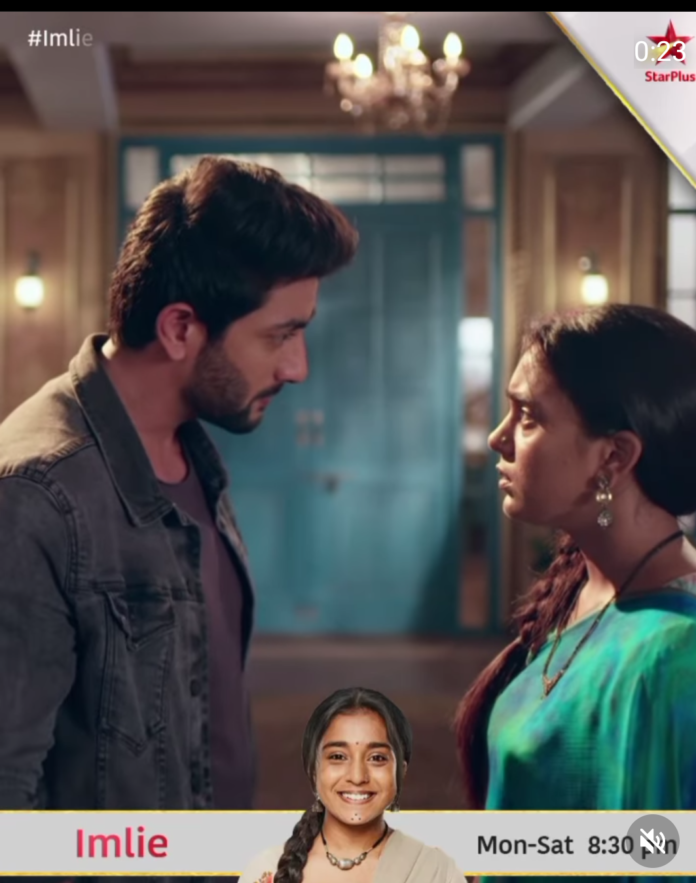 Imlie Spoilers, Upcoming Story, Latest Gossip , Future Story, Latest News and Upcoming Twist on SerialGossip.in
Star Plus popular show Imlie will witness an interesting track soon. Malini is back to take revenge from Imlie. She is using her baby to destroy Imlie's happiness. Will she succeed? It will be exciting to watch what's in store for us.
Previously it was shown that Imlie saw that Gudiya is crying and Malini didn't come to feed her. Imlie told Aryan to make a video of Malini's negligence but Malini arrived with milk bottle and started acting in front of camera.
Later Aryan stopped Imlie from taking any action against Malini as for him it's not their business. They can't ignore the facts that Malini is a mother and they can't teach her how to raise her kid. He also told Imlie to not involve police in this matter. Then he warned Anu and Malini to not torture Gudiya else he will file complaint against them.
Imlie heard Gudiya's cry and tried to go to see her but Malini told her to apologise first with folded hands before meeting Gudiya. She badmouthed Meethi and Imlie called her a cruel person who is stuck in her past and can't even love her baby for enmity.
In the upcoming episodes it will be seen that Imlie will notice an orphanage form and she will understand that Malini will send Gudiya to orphanage very soon. She will then invite Malini and Anu for a Puja at Rathod Mansion.
Aryan will be confused thinking why she did that? Imlie will talk to the Orphanage Manager and will learn that Anu is giving her huge donation to hide the fact that Malini is Gudiya's mother as she doesn't want to raise her.
Aryan will caution Imlie saying she should not lose herself in order to do good for her family. Imlie will assure him that she will be safe. During Puja Malini will arrive at Rathod Mansion with Anu and Gudiya. She will not feed milk to Gudiya when the latter will cry.
Imlie will feed milk to Gudiya later and will feel that noone should get a cruel mother like Malini. Orphanage Manager will also come that will scare Malini. Later Aryan will be holding Gudiya but Imlie will slip and will fall down the stairs. Aryan will not be able to save her.
How will Imlie take Gudiya's responsibility?
Will Imlie lose her child?
All these questions will be answered in the upcoming episodes.
To know what will happen next in your favourite show Imlie, stay tuned to this space.