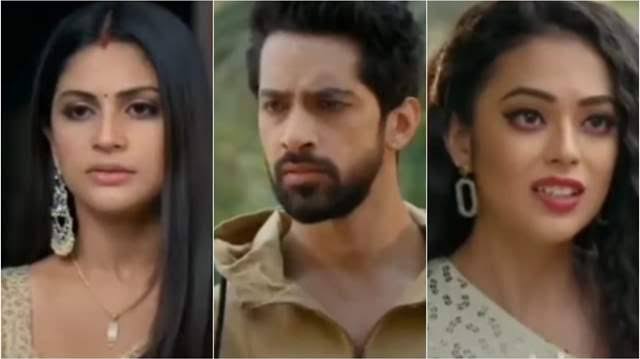 Imlie Spoilers, Upcoming Story, Latest Gossip , Future Story, Latest News and Upcoming Twist on SerialGossip.in
Star Plus popular show Imlie will witness a turning point in the show. Imlie is ready to help out Arto so that he moves on in his life and forgets Chini. How will Imlie do that? It will be exciting to watch what's in store for us.
Previously it was shown that Imlie told Arto to take his life decision wisely. He admitted that he didn't understand her value earlier. She fed him khichdi and he liked the taste. Chini pretended to cry and told Arto that Abhishek didn't call her to know how is she.
Later she took Imlie's place in the dining table. Imlie sat on the couch and ate. Arto also joined her. Chini planned to seduce Arto in her room and there Anu distracted Imlie by giving her a fake call. Meanwhile Chini got shocked on finding Abhishek instead of Arto.
He revealed Imlie asked him to come over. Chini asked him not to involve Imlie in their personal matter and it upset Abhishek. Later Arto learned from Imlie that she tried to sort out Abhishek and Chini's issues. Arto hoped that Chini wont text him anymore.
Later Arto applied vermilion on Imlie's forehead by mistake while trying to tease her. Chini felt jealous seeing them.
In the upcoming episodes it will be seen Imlie will feel awkward seeing the vermilion on her forehead so she will remove it saying she won't repeat the past mistake. Rupy will decide to leave Rana House to stop Chini's plotting but Rudra and Devika will stop her.
Later Imlie will make preparations for Lohri Puja. Chini will tell everyone to play a game called chit secret. She will explain the rules that everyone will be asked to complete a task. Rudra will dance with Devika and then Arto will be told to kiss the person he loves the most.
He will kiss Devika and Chini will assume he will come to kiss her. Later Imlie will get a chit where Chini has written she still loves Arto. She will tell Imlie in private that first love can never be forgotten.
Arto and she still love each other. Arto didn't tell her about the texts, also he showed how important Chini is for him. There Arto will think Imlie should not come under Chini's influence but should trust him that he won't cheat her this time. Later Imlie will question him if he truly loves Chini.
Will Arto scold Chini?
All these questions will be answered in the upcoming episodes.
To know what will happen next in your favourite show Imlie, stay tuned to this space.