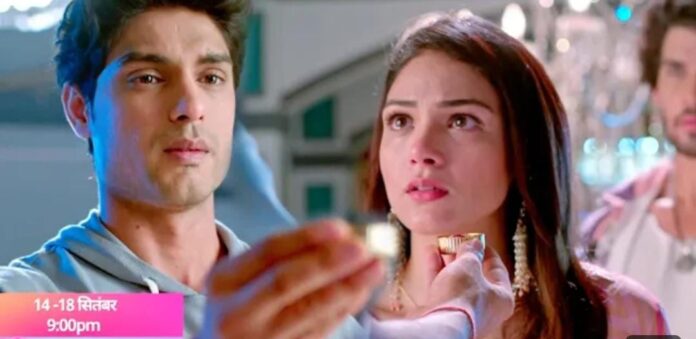 Junooniyatt Spoilers, Upcoming Story, Latest Gossip , Future Story, Latest News and Upcoming Twist on SerialGossip.in
Colors TV's recently launched show, Junooniyatt, stars Ankit Gupta, Neha Rana and Gautam Vig. The show revolves around three aspiring singers, Jahan, Ilahi and Jordan. How the three will cross paths and they will become successful in achieving their respective goals will be interesting to watch.
In the previous episode we saw, Jahan poured hot wax on Jordan. He moans in pain. Jahan tells him that he has just started giving the punishment for his deeds now.
Later, Ilahi asks Jahan if he is hiding anything from her. She feels like he has some secrets for her. Jahan changed the topic. Jordan felt upset when everyone forgot his birthday. Ilahi gives a birthday cake to Jordan. He tells her that she can't leave his life.
Ilahi lashes out at him . Later, Jahan asks Jordan what he wants. Jordan tells him that their deal is cancelled. He won't give divorce to Ilahi. Jahan asks him to think about it again. He shouldn't miss a chance to become a Sultan. Jahan informed Mahi about Jordan cancelling the deal. Jordan said that he needed Ilahi.
In the upcoming episode viewers will see; Jordan says to everyone that he has a surprise for Jahan and Ilahi. He plays his wedding video to Dolly. Dolly is shocked to see the wedding video.
What will happen next? When will Ilahi and Jahan unite again?
Will they become successful in achieving their respective goals? It will be interesting to watch.
The upcoming episode will answer all our questions and stay in tune with our space for more updates