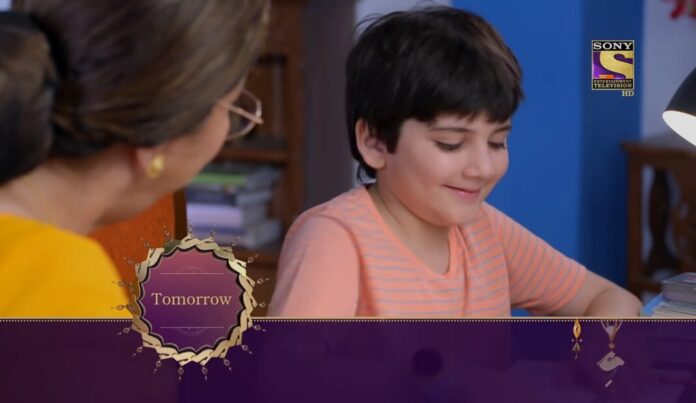 Kaamna Spoilers, Upcoming Story, Latest Gossip , Future Story, Latest News and Upcoming Twist on SerialGossip.in
Sony TV's newly launched show "Kaamna" currently deals with changing dynamics between Sakshi, Manav and Yadhu. Earlier its seen that Akanksha took away Yadhu. Now it will be seen that Vaibhav will join Akanksha in kidnapping Yadhu and will try to take him away forcefully.
Previously we have seen that, Yadhu and Manav spent some happy time together. Yadhu shared with Manav about Malti forcing Sakshi for marriage but Manav believed that Sakshi is capable enough to stand for herself. He got the news that Vaibhav got released using his connections. Meera and Manav planned their next move. Vaibhav came to office and got furious as Niharika's property papers were missing and got furious. Manav and Meera visited Vaibhav and mocked him.
Akanksha learnt from Babli that Vaibhav took all her jewels and money and got caught along with them. She lashed out at Vaibhav and Vaibhav made her understand that they can get them all back only when they stopped Manav from doing something again. They decided to use Yadhu. Yadhu and Ayesha noticed Anurag stalking Sakshi and forcing her to marry him despite her feeling uncomfortable.
Yashoda made Yadhu write a letter and gave him sleeping pills mixed food. After Yadhu slept Akanksha came and took away sleeping Yadhu.
In the future episodes we will witness, Manav will get a message and will get scared as Yadhu don't pick up the call. Vaibhav will be there to take away Yadhu. Yadhu will shout for his father to save him but Vaibhav will forcefully drag him away.
Will Akanksha and Vaibhav succeed in their plan ? Will Sakshi and Manav get married? Will Akanksha once again trouble Manav?
All these questions will be answered in the upcoming episodes.
To know what will happen next in your favourite show Kaamna , stay tuned to this space.