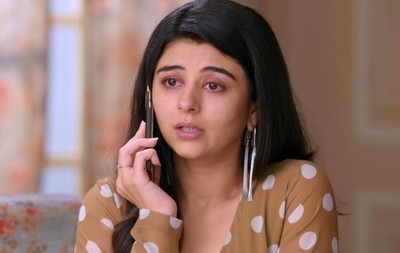 Kabhi Kabhie Ittefaq Sey Spoilers, Upcoming Story, Latest Gossip , Future Story, Latest News and Upcoming Twist on SerialGossip.in
Star Plus popular show Kabhi Kabhie Ittefaq Sey is gearing up for more drama with Ranvijay planning to kill Anubhav.
In the current story it's seen that Anubhav decides to go to Mumbai despite family's disapproval. Golu and Ankit decide to accompany Anubhav. Charudatt asks Akriti top go with Anubhav, but Akriti refuses stating that Anubhav's thought will be about Gungun despite of being with her.
Golu persuades Anubhav to inform Gungun about going to Mumbai. Anubhav obliges. Anubhav phones Gungun and tells that Mumbai police called him to Mumbai so he is going there. Gungun argues with him for not telling this earlier. Shel says that she's also coming. Gungun and Anubhav reach Mumbai.
Gungun meet the commissioner. Later Anubhav also meet commissioner. He register his statement in front of the commissioner. Later Golu asks Gungun to take a separate room and stay in the same hotel they stay. Gungun refuses.
Anubhav requests her and says that they should stop hiding their relation anymore and fight for it together. Gungun agrees to stay with them.
In the upcoming episode it will be shown that Golu will call Gungun and will tell her that Anubhav's birthday is on the next day and he usually doesn't tell anyone about his birthday and neither celebrate it.
Gungun will plan to celebrate Anubhav's birthday. Other side Akriti will arrange a surprise party for Anubhav's birthday. Kulshreshths will be glad to see this.
Akriti will ask them to phone Anubhav and call to Lucknow. Chandru will phone Anubhav and will come immediately as someone arranged a surprise party for him.
What will happen next? Will Ranvijay get successful in his plan to kill Anubhav?
Stay to tuned to this space for exclusive update of your favorite shows.