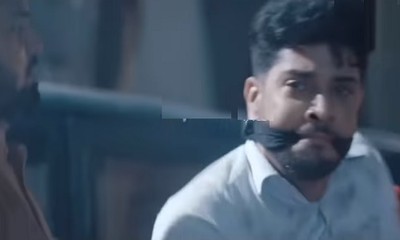 Kabhi Kabhie Ittefaq Sey Spoilers, Upcoming Story, Latest Gossip , Future Story, Latest News and Upcoming Twist on SerialGossip.in
Star plus popular show Kabhi Kabhie Ittefaq Sey is gearing up for more drama with Akriti and Kulshreshths believing Anubhav is with Gungun while the latter trying hard to find Anubhav.
In the current story it's seen that the inspector tells about the terrorist gang, who kidnaps smarts people and forces them to help them. He doubts that Anubhav could be kidnapped by that gang. He says that they can shift Anubhav to another country if he agrees to help them else they can torture him to listen to them. Gungun requests the inspector to find Anubhav. Golu phones Gungun to know where Anubhav is. Gungun says that she really doesn't know.
She says about registering Anubhav's missing complaint and police said that terrorist gang might have kidnapped Anubhav. Golu and his gang get worried on hearing this. Gungun returns to her room and finds a threatening note in which the terrorists threatens to kill Gungun if he doesn't return to Lucknow. Kulshreshths comes to dean to ask her help to call Anubhav to Lucknow. Gungun phones dean.
The latter puts the phone on the speaker. Gungun tells about Anubhav missing and threat notes shocking all. The dean says to Gungun to return Lucknow, but Gungun refuses to return without Anubhav.
In the upcoming episode it will be shown that Gungun will come to the institution to get help to find Anubhav, but she will get taunted. Anubhav and the terrorists will watch this on TV. The head will say that both Anubhav and Gungun are refusing to listen to them, they're alive now, but don't know for how long. Anubhav will look on shocked.
What will Gungun do to save Anubhav? Can she save Anubhav from the terrorists clutches?
Stay tuned to this space for latest update of your favorite shows.