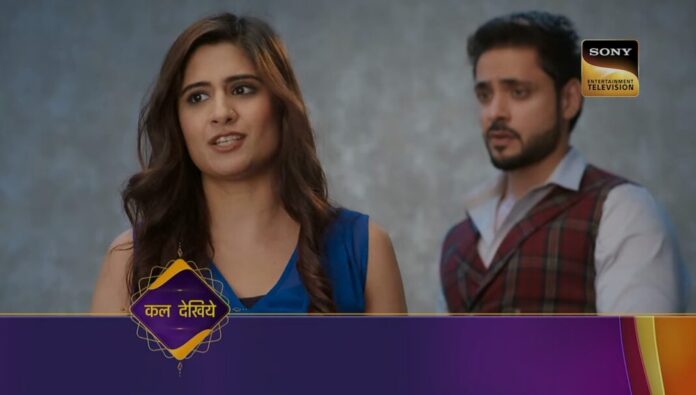 Katha Ankahee Spoilers, Upcoming Story, Latest Gossip , Future Story, Latest News and Upcoming Twist on SerialGossip.in
Aditi Sharma and Adnan Khan starrer Katha Ankahee is a newly launched Sony Tv show. This show is about how a widow also a single mother Katha doing multiple works to earn money for her Son Aarav's medical treatment who is diagnosed by a blood cancer and a business man Viaan who thinks women are with men for their money.
Now that Shamita's accusation leads Katha to misunderstand Viaan so it will be interesting to watch that what's going to happen in the future episodes.
In the current track it shown that Viaan informs Katha within few minutes they can leave for their dinner. Katha agrees. Viaan calls Keeth to compose his poem for Katha. Keeth agrees. Shamita asks Viaan to give her a recommendation letter so that she can join another company because working here making her feel guilty for how she acted.
Viaan sends Shamita the recommendation letter. Later Shamita accuses Viaan also demands to take action against him. Katha recalls the past and gets hurt. She refuses to stay in the office to help then leaves home.
Viaan says to Ehsan and Jeetu bhai he have no idea how come such message is sent from his phone. Ehsan pleads Shamita to give him time to find a solution. Shamita demands to take action against Viaan or else threatens to go to police. Ehsan gets shocked.
In the upcoming episode it will be shown that Katha will expresses fear of thinking about the haunting night. Ehsan will say to Viaan that he will shut Shamita's mouth by giving her money. Viaan will stop Ehsan and ask him to not to do anything such. Ehsan will ask Viaan why he isn't understanding the situation.
Farah will say to Teji the past is resurfacing again. If they fail to stop then they will have to endure the pain once they undergone already. Teji will get scared. Neerja will firmly says that Viaan will never try to use other's helpless situation for his own benefit. Katha will looks on.
What will happen next? Will Neerja learn about Katha-Viaan's truth about the night? What will Viaan do to prove his innocence? Who will help Viaan?
All these questions will be answered in the upcoming episodes.
To know more about what's happening in your favorite shows keep checking this space.