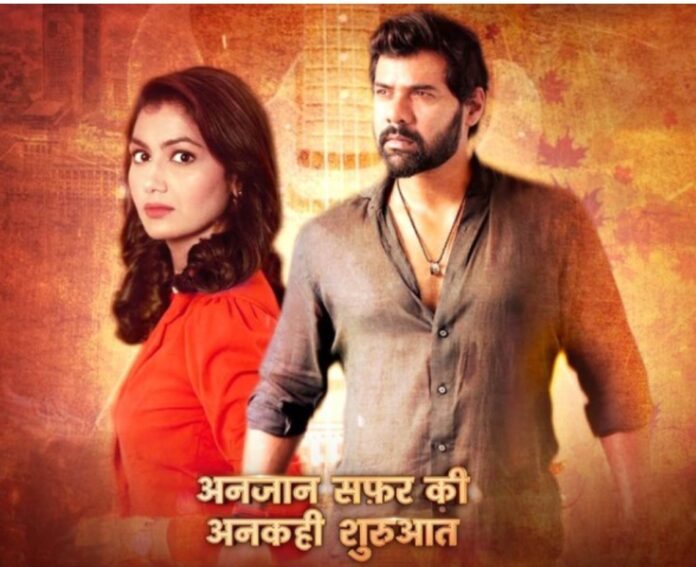 kumkum Bhagya 11th January 2022 Written Update on SerialGossip.in
The Episode starts with Prachi says I don't want you in my life. Ranbir asks her to listen. Prachi says I don't want to talk with you. Ranbir says He is worried for her. Prachi says you're pretending to care for me. Ranbir says My concern is worrying you right, from now onwards I won't do anything, go and do whatever You wanted to do as I won't come infront of you. Both leaves to their rooms. Shahana witnesses everything and She goes behind Prachi and questions why She did it. Prachi says My state is because of him. Shahana says He wanted to help you.
Prachi says I can't forget the pain He gave me and If he wanted to help me than why He married to Rhea? I wanted him to involve in everything and I want him to feel the heartbeat of my Baby but I can't do it as He was married to Rhea and i.e truth of my life and We may get reunited but can't because of this Rhea and I'm not only his wife to give him a chance, I'm becoming Mom and I can never forgive him for making my kid alone before entering to this world, I ran here to tell him about my pregnancy news but I saw him getting married to Rhea so I won't trust him as He may leave my Baby too so I won't give him any chance, what if He breaks my Baby heart like mine. Shahana asks her to control and questions why She is staying at his place if She don't need him. Prachi says it's truth of my life but my aim is to take revenge from Ranbir and to Punish Rhea for her mistake and Rhea wants to throw me out from my house but I willl throw her out and I won't let Rhea setup her house. Shahana says She have her support. Prachi says today was her day and tomorrow will be mine.
Next day Daljeet asks Ranbir why He looks tensed. Ranbir says his meeting is delayed. Daljeet tries to send him out. Rhea and Aliya asks If she is intentionally trying to send him out. Daljeet denies and tells them She is having headache. Ranbir goes to get her medicine. Vikram asks where is Prachi. Rhea sees him. Vikram says I just asked normally. Aliya recalls Pallavi fear. Rhea says She may went to temple. Ranbir goes to Prachi room for medicine and He notices Prachi is not there in her room than He thinks to call her but He stops recalling her words than He gives medicine to Daljeet and leaves to office. Daljeet thinks hope Vikram leaves to office too.
Rhea asks her to take tablet. Daljeet says She have it once Vikram leaves to office. Vikram says He won't go to office. Prachi and Rhea hides in their car seeing Ranbir and once He leaves, They disguises themselves as IT officer's. Pallavi comes there and asks Vikram if he didn't went to office. Vikram says no. Calling bell rings. Rhea opens the door. Shahana and Prachi comes inside indisguise of IT officers. Rhea, Pallavi , Vikram get shocked. Daljeet thinks their setup is good. Rhea asks If they are really IT officer's and She questions them about their team.
Prachi says it's our pattern and team is not needed for your status and She asks Shahana to close the door and They takes phones of them and sealed them in a cover and She asks Daljeet and Pallavi to help them to show their rooms. Vikram says My Mom is elder so I will help you. Prachi indirectly asks Daljeet to keep an eye on others. Daljeet prays god to help Prachi to get the papers. Rhea tells to Aliya that She feels something is fishy
Episode ends.
Click to read