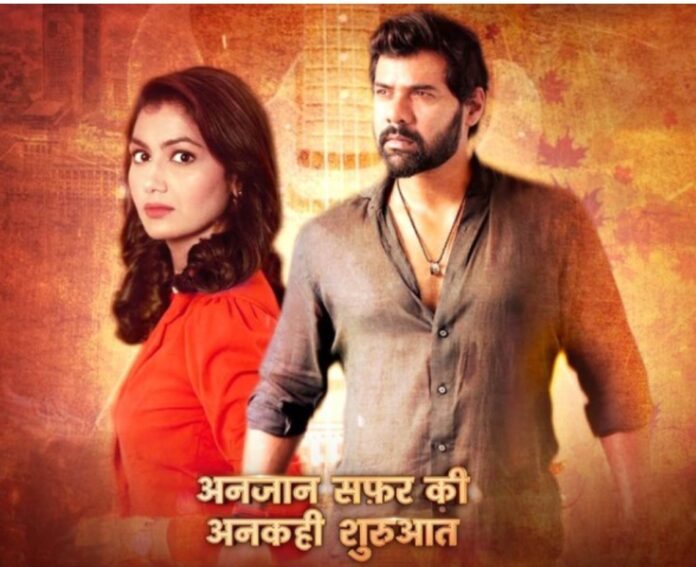 Kumkum Bhagya 10th September 2021 Written Update on TellyExpress.com
The Episode begins with Abhi looking at Pragya and Pragya comes to him. She tells him that she kmows that he is scared of cockroach and that's why she left him in his way and then when she got the time she filled his bottles with water. Abhi accuses her of humiliating him and says that she has done a wrong thing by doing it. Pragya says she didn't humiliate him but he humiliated her and tried to show her inferior to him and himself superior infront of his friends and she has not done this to humiliate him or something. She has done this so that he can stop drinking alcohol. His friends comes to her and apologises for creating ruckus in the house. She tells them that she is not upset with them but is upset with him. They apologise to her and leavrs from there. Abhi says that she has humiliated him infront of his friends. Pragya says she didn't but gave answer to his actions and leaves from there.
Rhea enters Prachi and Ranbir's room. She sees that the room is empty and gets angry knowing that she is with Ranbir.
Ranbir holds Prachi's hand and they happily listen to a song. Ranbir plsces a kiss on her palm. She leans on him.
Ranbir and Prachi enters the house sneaking. The lights gets turned on and they both gets scared. They sees Rhea there and feels relieved. She yells at Prachi saying that she is worried for her that she was not in the room and Pallavi has shouted on her. Rhea asks where did she go. Prachi asks Ranbir to reply to her sister. Ranbir says that he has taken Prachi with him for a long drive. He says he is soo happy because Prachi is happy. He says that his happiness lies in her. Prachi asks Rhea to call Ranbir when she says she tried to call her but her phone was not connecting. Rhea says that she didn't know that Ranbir was with her. Rhea leaves from there and turning back looke at Ranbir. Ranbir sees her and wishes her good night. Prachi calls Pragya who gets excited and tells her how she has stopped her husband from drinking the alcohol. She says that she has left cockroaches on his way. Prachi and Ranbir laughs hearing her. Rhea enters her room and builds a pillow wall in between. Siddharth opens his eyes anc wonders as to why she is doing this. Rhea thinks that she want no one excepr for Ranbir. She just wants him to be with her.
Tanu hears Abhi's friends talking and praising Pragya for stopping Abhi from drinking. She manipulates Gattu and buys him a alcohol carter and gives or to him and asks him to give it to Abhi.
Abhi comes to Pragya and says he is going to fight with her for humiliating her. She gets a call from Sushma but he snatches the phone. She takes phone from him and calls her but she doesn't lift the call. She says to Abhi to he didn't let her lift the call and now she is not lifting. The Screen Freezes On Abhi..
Also Check: