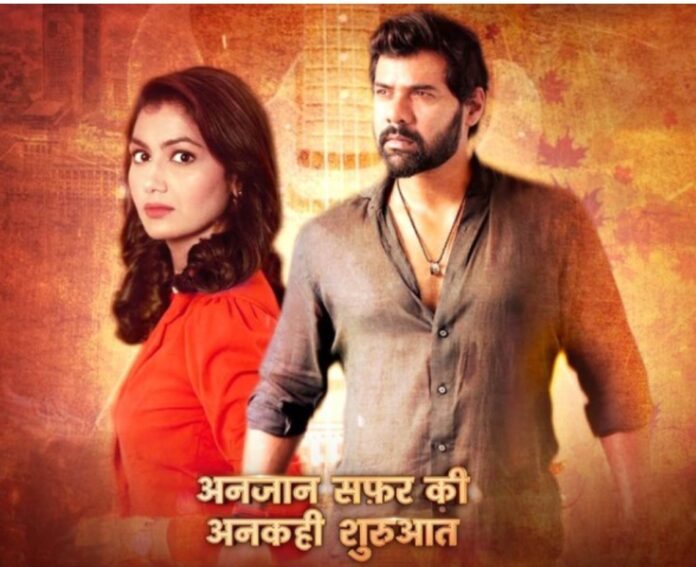 kumkum Bhagya 12th January 2022 Written Update on SerialGossip.in
The episode starts with Jay says you're becoming a sandwich between them. Ranbir says I fell for Prachi while trying to impress Rhea by using her. Jay says I know but I don't know about your post-marriage, in that case, you're wrong. Ranbir says I'm wrong and my mistake is not trusting Prachi and I regret for not trusting her that's why I'm bearing the punishment. Jay says don't call your guilt as punishment as you married Rhea leaving Prachi. Ranbir says I agreed to marry her as she threatened to suicide and I agreed to save my family respect and Prachi came to my home after a month and she saw me getting married to Rhea that changed her and she hates me. Jay says she is in anger. Ranbir says she doesn't want to see me that's why I'm going to London tonight for a month and it will make her happy.
Vikram and Pallavi show rooms to Prachi and Shahana. Daljeet asks Rhea to stay calm as we didn't do any mistakes and we never had this raid and I feel it's because of Aliya. Aliya says what rubbish. Rhea says Aliya is innocent. Dida tells Aliya and Rhea that IT raid was her idea. Rhea and Aliya get shocked. Vikram takes Prachi to Rhea's room. Daljeet says I proudly said in mandir that we kept so much money on our locker and I feel one of them may inform them. Rhea says they may break walls too and she goes to check. Daljeet goes behind her. Aliya sees the landline.
Prachi asks Vikram for the key if the locker. Vikram asks her to try without a key. Aliya notices landline is working so these are not from income tax. Vikram looks at Prachi, he doesn't reveal to anyone. Prachi adjusts her beard seeing Rhea. Daljeet thinks hope Vikram won't reveal truth to anyone as seeing him I feel he caught her. Rhea asks what's he doing. Prachi asks for the locker key. Vikram asks Rhea to give them a key to end the raid. Rhea says you won't get anything and she gives her key. Prachi warns them to leave. Rhea says she doesn't feel they are from income tax as your ways are like Thief. Shahana says it's our protocol. Vikram asks Rhea to come but she denies it then Aliya takes her. Daljeet asks them to finish the work quickly.
Vikram recalls everything. Pallavi asks what's he thinking. Vikram says it's tension from his office work. Pallavi asks him for the truth. Prachi and Shahana take the papers hidden by Rhea in the locker. Daljeet says he doesn't say as he is thinking what to gift you on your anniversary and I asked him to organise a party. Aliya calls Pallavi then she leaves. Vikram thanks his Mom for saving him. Dida says I felt good as you're helping Prachi. Vikram tries to deny but she says don't act in front of me and I know you accepted Prachi as your daughter law. Vikram says Rhea is important but I don't want Prachi to get injustice. Prachi says we got what we wanted and is about to leave with Shahana. Rhea asks them to stop.
Episode ends.
Click to read