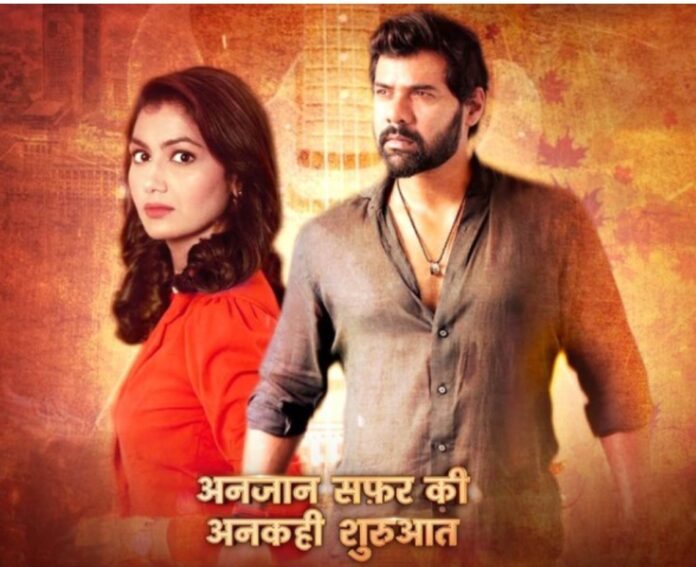 KumKum Bhagya 12th October 2021 Written Update on SerialGossip.in
The episode begins with Prachi asking Rhea to listen to the good news first. Shaina asks her whether she is pregnant. Rhea gsts shocked and asks her to shut up. She tells her that she is her sister hence she will tell her if anything as such happens. Prachi agrees. She says that she is not pregnant. She saya that the goid news is that Pallavi got a call from Rajeshwari who has told her that she will be here to sign the papers as she is going to be the new chair person now. Rhea thinks that she is being too excited as if she has won something. Ranbir comes searching for Prachi. Rhea aska him to think of the others in the house as well as he always focuses only on Prachi and us always with her. She says she is his sister in law hence he should treat her as special as well instead of only treating Prachi as special. Ranbir saya she is special to him and he can prove it as wrll by saying her what he was about to say to Prachi. He trlls her that Siddharth is coming back and he would be here any moment. Siddharth comes there and Ranbir hugs him. Rhea gets furious seeing him. Shaina introduces herself to Siddharth as he sits beside Rhea asking her about her health. Prachi wanting to leave them alone together asks Shaina to come with her and they both leave together.
Prachi tells Ranbir that they will now get to share their problems with each other finally. She wishes for their problem to be sorted and for them stay together.
Aliya and Tanu are arguing with each other. Aliya says to Tanu that she has given the information to Pragya and that's why she got the tender. Tany asks her whether she had lost it and she would never help Pragya. They botu continue to argue with each other. Pragya comes to them asking them to stop arguing with each other and what they are arguing for can be known easily. She says to Aliya that Tanu will nevwr help her. She says that she is the reason that Tanu and Aliya are such great friends because just to take revengw on her, they both always got back together. She tells Aliya that she didn't say anything to her and it's her experience that she got to know about her plan, she threatens her saying next time thet will be in jail.
Rhea shouts at Siddharth that she feels suffocated with him around her. She says she don't want to be in this marriage anymore. Siddharth saya he will file for divorce. Rhea thinks that she don't want to divorce him before Ranbir leaves Prachi.
Pallavi signs the papers. Siddharth and Rhea comes there. Siddharth takes blessings from her. Rajeshwari insists to send them both on honeymoon along with Prachi and Ranbir. Pallavi agrees.
Aliya comes to meet Rhea. They both hug each other. Rhea says to Aliya that now she is asked to go to honeymoon with Siddharth when they are on the verge of getting divorced. Aliya asks her to use the chance in her favour. The Screen Freezes On Rhea.
Click to read