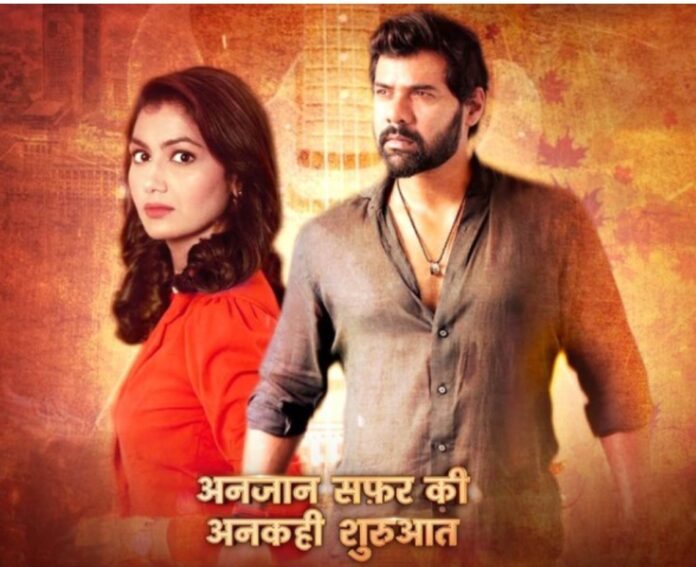 kumkum Bhagya 14th January 2022 Written Update on SerialGossip.in
The episode starts with Prachi asking Rhea if she hid her necklace in her room. Rhea asks her to speak in front of the police. Inspector says they found the necklace. Rhea says it's my necklace, I'm sure Prachi may hide it in her room. Prachi says she is lying Inspector says they have found a necklace from her room and we have checked Rhea's wedding album and find she was wearing this necklace so the complaint is not fake so we have to arrest you. Dida says Prachi is innocent. Inspector asks Vikram to control his Mom then he asks the constable to arrest her. Prachi asks them for 15m. Inspector denies then Rhea says allow her as she may take my husband help. Pallavi says she won't let him help. Prachi says she will return after changing her clothes. Inspector agrees.
Prachi changes her dress then she takes tablets and Apologizes to the baby for stressing her. Rhea comes there and says you're not giving challenging looks as you lost the challenge and now you're leaving the house, how do you expect that I will make you take papers from my locker? I love when people call you thief, you stopped me from doing the rituals and stopped my suhaagrat by snatching this room but now I'm making you leave with Vidaai so leave from here and never meet me. Prachi says we have to meet as today is yours and tomorrow will be mine, god make us sisters but you become my illegal sautan and the fight is still on as you just won one challenge, and when I return you will leave from this house. Rhea says it's the end for you. Prachi says it's all about perspective, I see it as start of something new, you feel you can do many things but you can't. Rhea says Ranbir married her. Prachi says people won't remember the second ones, Ranbir married me first and loves me so it's better if you understand it. Rhea says she loves to see her arrest. Prachi asks her to be sensible.
Daljeet asks Vikram to stop the arrest but he says he can't help Prachi by going against family so stop hoping from me. Prachi thanks inspector for the time. Sahana scolds Rhea. Prachi asks Sahana to leave for home. Sahana tells inspector that Prachi is innocent them she tells Prachi that she will call Ranbir. Prachi warns her to not take any help from Ranbir and his family, you can take the help of Sarita aunty. Police takes Prachi with them by arresting her. Sahana asks them to stop the arrest. Rhea scolds her. Dida says you guys are punishing her for her small mistake. Rhea says it's not a small mistake. Aliya asks Sahana to leave. Sahana leaves calling them as stone hearted. Rhea thanks Pallavi for supporting her.
Shahana calls Jai to know why Ranbir's phone is not connecting then Jai says don't know what happened. Sahana tells him about Prachi's arrest because of Rhea and only Ranbir can help me. Jai calls Driver and gets to know He dropped him at the airport. Jai tells Shahana, Ranbir is on a flight and he went to London for few days so I will call after talking with Ranbir. Inner self questions Prachi for stressing her baby. Prachi shouts to stop them.
Episode ends.
Click to read