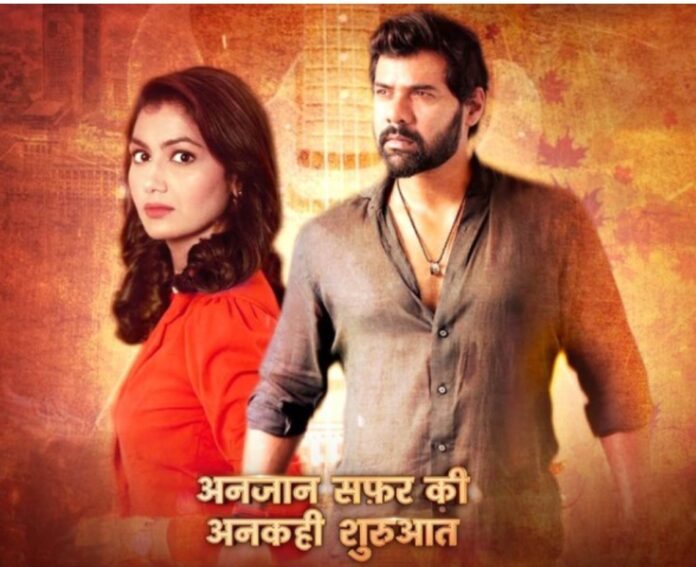 KumKum Bhagya 14th October 2021 Written Update on SerialGossip.in
The episode begins with Ranbir asking to take a coffee mug from the tray. Rhea doesn't let him and tells him that his sister will have first. She gives a tea cup to Prachi and one to Shaina. Prachi happily drinks the coffee from the mug and Rhea thibks that she is a gone case now and she easily got rid of her and smirks.
Abhi comes to Aliya and confronts her for working with Gaurav. He says that sue has been working with him just so that she can hurt Pragya and help Gaurav with all the details of the business. Aliya asks him whether Pragya has told him that ahd tells him that he always trusts her words. She tells him that she didn't leak the quotation. Abhi sayw that he didn't say anything like that. He says that she herself told him. Aliya looks at him shocked. He tells her that he has tried to destroy Pragya in a worst way and he doesn't want anyone from his family to work with Gaurav. Not her or not Tanu. He says she will either stay at home or will work will Gaurav. Pragya comes there and says that it doesn't matter whom she works woth ajd she can work with whoever she wants. Abhi says he has a problem with that and leaves from there. Pragya says that Aliya that Abhi has reacted this way just because she is working with Gaurav and asks her ro understand what he will do if he gets to know whatever she has said. Aliya asks her whether sye is threating her to which Pragya saya she is just trying to set her right.
Next morning Rhea excitedly gets down from the stairs to see Ranbir with a bag. She asks for Prachi to which he says she is coming to which she gets shocked seeing a healthy Prachi. Pallavi comes there with Daljeet and Vikram. They wosh them happy honey moon while Rhea is unhappy with whatever happened. Sony comes there and says aboyr Shaina vominting continuously. Rhea realises what has happened. They leave from there after hugging them. Rhea breaks the petrol tank of the car she is going to travel with Siddharth.
Siddharth tries to talk with Rhea to which she asks him to stop talking. In their car Prachi and Ranbir happily chat witu each other. They see Siddharth and Rhea standing on the road. They give lift to them. Ranbir says Prachi has said that they have destined to be together to which Rhea says they are actually destined to be together.
They reach the hotel and is sent to their respective rooms. Prachi hides behind a curtain. Ranbir searches for her. He catches her and they both share their love with each other. They both hug each other. The Screen Freezes.
Click to read: