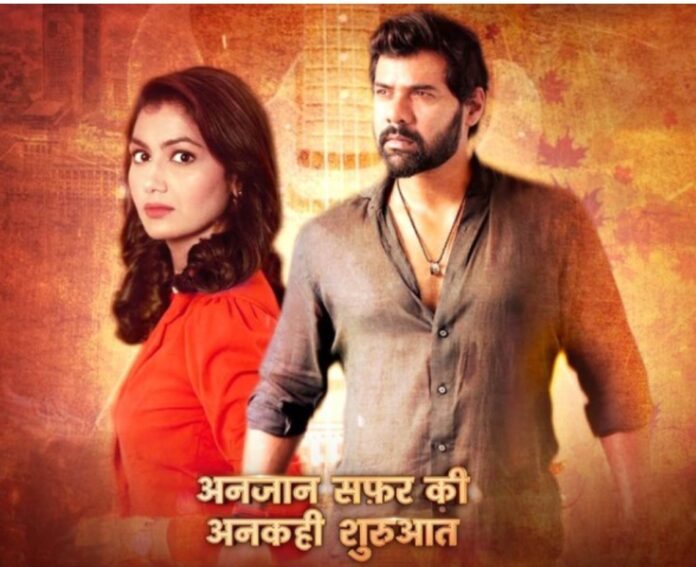 KumKum Bhagya 15th October 2021 Written Update on SerialGossip.in
The episode begins with Rhea entering the room with Siddharth and a waiter bringing the laguage. The waiter wishes them and leaves from there taking the tip from him. Siddharth says the room is nice to which Rhea says there is nothing special about it. He asks her whether she wants to change the resort to which she says she won't go leaving Ranbir here. She says she has come with Ranbir and she will leave with him. Siddharth says she is taking a lot about Ranbir. Rhea shouts at him not to irritate her and leaves from there. Siddharth curses himself for his words.
Aliya turns to see Tanu standing there. Tanu shouts at her saying she has said she is not in contact with any of the daughter of Pragya but still she is in contact with Rhea. Aliya says no one can come between her. Tanu says she has sais that she is with her. Aliya says that doesn't mean she will go away from her people. She says Rhea is like a daughter to her and she loves her. Sue tells her that Rhea is in love with a man who doesn't love her and she is helping her. They both then get into an argument about the love. They both question each other's love. Tanu leaves from there saying love is love no matter what it is.
Rhea is sitting on the dining waiting for Ranbir. Siddharth comes there and apologises to her for coming late. He keepa on apologising to which she shouts at him not to keep saying the same. She asks him to call Ranbir and ask him to come. Siddharth is about to call Ranbir when she sees Ranbir with Prachi. She goes to them and hugs both Ranbir and Prachi. Ranbir is startled but hugs her back. Prachi goes to Siddharth and greets him. Ranbir comes there with Rhea and Ranbir makes Siddharth sit beside her. Prachi and Ranbir hold hands and asks Siddharth to do the same. Rhea asks him how can he ask her to hold someone else's hands. Prachi thinks she is saying dialougue for her. Ranbir kisses Prachi's cheek. The manager gives Guitar to Ranbir and asks him to sing.
Ranbir sings Main Agar Kahoon. She sings with him. Rhea leaves from there not able to take it anymore, she dashes with a guy who apologises and leaves from there. She gets a call from Aliya who advices her to make Ranbir drunk and take him to her bed room. Rhea calls a waiter and bribes him and mixes a tablet in a drink asking him to serve them. She then goes to the dining table. She saus she has ordered for everyone's favourite food. The waiter comes there and as he gestures, she gives Ranbir the drink. The Screen Freezes On Rhea.
Click to read: