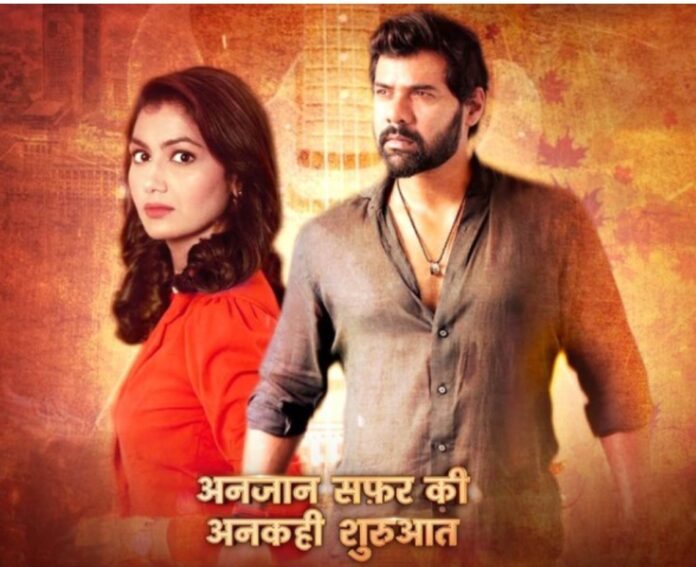 Kumkum Bhagya 16th July 2021 Written Update on SerialGossip.in
Today's episode starts with Tanu asking Aliya, if she heard what Sushma said that before them Abhi came. She says they managed to stop the auction. Abhi come and Tanu, Aliya get busy in arranging the stuffs. Abhi think first time Aliya and Tanu did something good by stopping the auction because Mansion is more close to Pragya. Tanu says to Aliya it is the first time Abhi didn't said anything to them. Aliya says Abhi never talks normally with them and always interrogate. Tanu and Aliya further decide to benefit Abhi and Pragya animosity. Mitali asks Tanu and Aliya when they returned.
Ranbir asks Prachi not to think about Riya. He wishes girl like Riya never comes in front of Siddharth. Sidharth call Ranbir and asks what problem he noticed in the girl. Ranbir says he didn't liked. Sidharth tells to Ranbir he like the girl. Later, Ranbir tells to Prachi that Sidharth selected a girl for himself. There, Riya see Sidharth and says he can't avoid her. In the meantime, Ranbir and Prachi dance and spend romantic time together.
Sidharth call Ranbir and tell him that he is in problem. Police come and takes Sidharth with him. Ranbir and Prachi worry for Sidharth. Both looks for a way to help Sidharth. Other side, Abhi see Pragya's earring and specs. He talks with them. Pragya too think about Abhi and says he was pretending that he didn't did anything in the past. She thinks Abhi has no regrets and now she will avenge him. Abhi drink alcohol.
Pragya think she will never come in between Tanu and Abhi. She says it is time to remove past memories and make new ones by destroying Abhi. Here, Police raid at the club. They find drugs from Sidharth's pocket. Sidharth stands shocked. Ranbir goes to Pallavi and asks if she has any other number of Sidharth. Pallavi asks Ranbir why he needs the number. Ranbir says Sidharth's call disconnected while talking thus, he is worrying. Pallavi informs Sidharth's mobile always has a problem but he didn't changed the number because Vikram gifted him. She says Sidharth knows to value relationship and people. Ranbir asks Pallavi if she has Sidharth's number as he feel latter is in trouble.
There, Riya help Sidharth pretending to be his wife in front of inspector. Sidharth stands shocked seeing Riya. Inspector gets convinced and released Sidharth and Riya. Riya's friend worry. Baljeet meet Abhi. Both shares a talk with each other. Baljeet urge Abhi to stop drinking alcohol. Abhi goes to sleep. Pragya recalls Abhi's challenge. [Episode Ends]
Click to read: