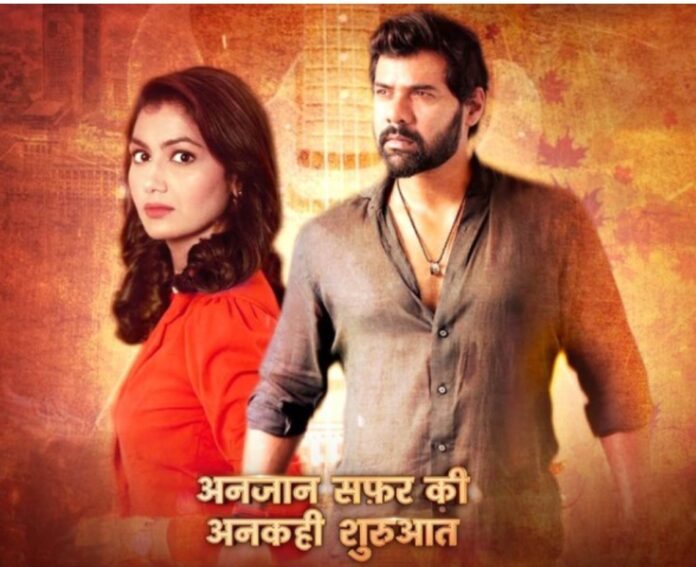 KumKum Bhagya 16th November 2021 Written Update on SerialGossip.in
The Episode begins with Prachi crying as she wipes her tears with a smile on her face but then she looks at Ranbir and realises that she was dreaming. She leaves from there and he stops her and asks her to close the door while leaving.
Siddharth asks the hotel staff to show her face but then he sees Aliya image on the computer screen. She runs away from there and hides as Siddharth searches for her. He shouts at the hotel staff. The manager tells Aliya that he has wipes out all the evidence and asks her not to expect any help from her. Aliya thinks that they have won and Prachi will be out.
Prachi says to Ranbir that he has told her that he loves her and now he has raised his finger on her character and her love. She tells him that he knows that she loves him and her everything is with him but then he threw her out of his life without thinking where she will go. She asks him whether he really loved her ahd says that she is feeling like either this or the past is a dream. Ranbir says that they can love in the dream but then she betrayed him in the reality. He tells her that she is not the one whom he loved. She tells him that she is the same and he brought doubt into it and asks him where he found her love less. She tells him that she was with him when he had nothing and tells him that she has no one and begs him to stop her, he hugs her as he sheds tears but then he comes into the reality hearing the door sound and Prachi has left. He breaks down and opens the door.
Pallavi and Vikram does Siddharth's final rights when he comes there and gets shocked. He asks them what they are doing to which Vikram asks him to leave. Pallavi pours water on her head and breaks the pot. Rhea smirks. Pallavi breaks the pot ahd tells him that he is dead for them and this is his good bye. Vikram tells him that he accepted him as their family but then he betrayed everyone and Rhea with Prachi and slaps him. Pallavi says that Prachi was enemy but now he became one to her ahd asks him to leave. He joins his hands and begs them to believe them but she tells him that he is dead and they both ask him to leave. Pallavi tells him that she considered him her son but then he is dead and asks him to leave. Siddharth tries to make them explain but they don't listen to him and asks him to leave. Siddharth leaves from there.
Prachi turns to see Ranbir standing there. Rhea comes there. He closes the door and breaks down. Prachi is about to say something to Rhea when she shouts at her to leave and tells her that she will never see her face even if she dies. Ranbir and Prachi remember about their marriage ahd their moments as Prachi walks out of the house. Ranbir cries holding her dupatta. Rhea pretends to console Ranbir and tells him that they both are betrayed. Ranbir is about to stop her but Rhea says that this is what they wanted and they are going to live together ruining their family. Ranbir stops. The Screen Freezes On Rhea's smirking face.
Click to read