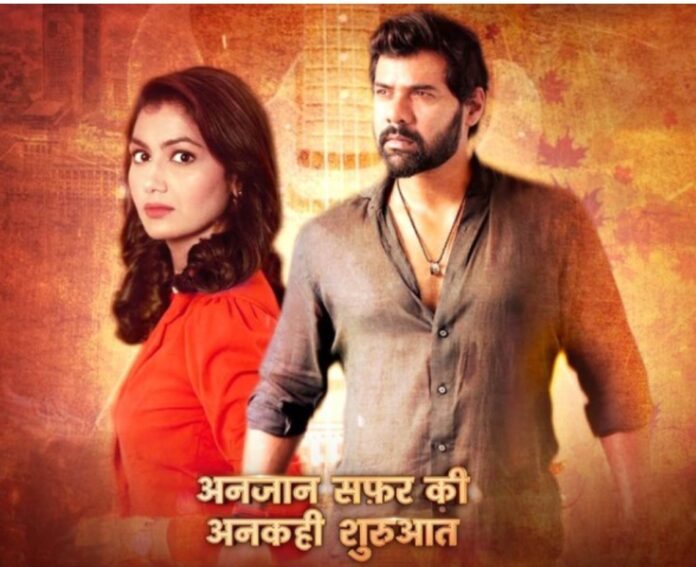 KumKum Bhagya 16th September 2021 Written Update on SerialGossip.in
The Episode begins with Manish telling Aliya that Abhi is in the hospital and he has fell down from the stairs. Aliya rushes to the hospital.
Prachi comes home and Ranbir asks her to hug him. He says he was thinking about her all the time. She asks him to stop doing this. She asks whether he thinks about all these in the office. Ranbir says there is no privacy for them to romance. Rabir tells her that they had more privacy in their rented house. He asks to go back to that house just to romance. He gives her a card and she gets happy seeing good daughter. He calls her best daughter. Rhea who comes there gets upset. He says everyone wishes for a daughter like her. She is the reason that their parents are together. He says she has done a lot for her father and mother. He calls her an angel and a beautiful wish. Prachi asks him not to make her soo big. He tells her that this is why he loves her soo much. She hugs him. Rhea gets jealous. He asks her to be proud about herself and goes to make tea for her. The greeting card flews and lands on Rhea. Prachi says she wants to give her good news. Rhea asks her why she is doing this when they are not made for each other. She tells her that she has no right to interfere in others lives. She blames hee mother and Prachi for everything. She says her father was Happy with Pragya and leaves from there keeping the card in her hand.
Aliya comes to the hospital anc asks for Abhi. Receptionist says he is discharged because he wanted to go home. Aliya asks him not to say this to Tanu and apologises to him. She decides to free Abhi from Pragya.
Ranbir gives tea to Prachi while she is upset thinking about Rhea's words. Prachi tells Ranbir that she feels like Rhea has not changed and then covers it up. Ranbir asks her what she is hiding. She hides the truth from him. Ranbir says that sisters fight. He asks her not to think about it.
Rhea meets Aliya and asks her how and why did she let this happen. Aliya tells her that she is happy to meet her. She asks her she got married. She says her dream got fulfilled but half. She says she is staying under the same roof as Rabir. She shares her jealousy about seeing Rabir and Prachi together. She says she got nothing. She says she has tried to forget him but fate has created such a situation for him. She says she is living in a love less marriage. She says she wahts Ranbir and she will get him. She asks how can she let Pragya and Abhi get close. Aliya says she listened everything and promises to not let them become one and promises to bring Rabir for her. She says that she has missed her a lot. She kisses her and says Love you to her. Rhea says Love you too and apologises to her. Aliya tells her that Abhi is not in the hospital anymore and promises not to let them become one. Rhea asks her to seperate them and call her. Aliya promises to seperate Prachi and Ranbir as well. Rhea says she Loves Ranbir and can't live without him.
Aliya tells her family that Abhi is in the hospital and he got hurt. Aliya says she don't want him to stay thete and she wants him to come home. Tanu hears her. The Screen Freezes On Tanu..
Click to read