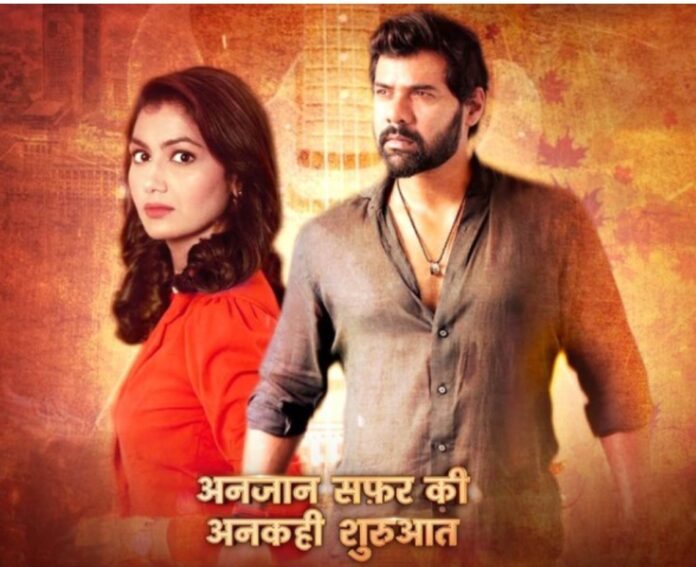 KumKum Bhagya 17th July 2021 Written Update on SerialGossip.in
Today's episode starts with Ranbir says to Pallavi that he is not here to discuss his personal life rather he is here to tell that Sidharth is in trouble. He adds he made a call and reveal to him that he liked some girl at the club but call disconnected when Sidharth told him that he is in trouble. Ranbir says to Pallavi that he doubt Sidharth is in trouble because of that girl. Pallavi says Sidharth asked her to choose a girl for him and he will not go against her decision. She adds if Sidharth ever goes against her decision and will marry a girl whom she will not approve, than she will throw him out from the house too like him.
There, Sidharth thanks Riya for the help. He offer coffee to Riya. Riya refuses. Further, Riya asks Sidharth to leave the place together else cops will catch them and will put them in the jail for lying. Sidharth and Riya leaves together. Cops keep an eye on Riya and Sidharth. Other side, Bob meet Jenni and reveals how Riya saved Sidharth. A man out there says Sidharth still have a costly drug with him and they need to catch Sidharth and Riya.
In the meantime, constable tell to Inspector that Riya and Sidharth left for the hotel. Inspector asks constable to keep an eye on Riyaa and Sidharth. Here, Ranbir comes back home. Prachi and Ranbir worry for Sidharth. Ranbir says he has a feeling that Sidharth is in trouble because of that girl. Sidharth and Riya reach hotel. Riya decide to leave the place sometimes later as she doubt cops might be keeping an eye upon them.
Riya and Sidharth shares a talk with each other. Sidharth asks Riya if she will dance with him. Riya challenge Sidharth for the dance. Riya and Sidharth's dance face-off happens. Both praise each other for dancing well. Later, Riya about to leave but stays back seeing constable outside the hotel.
Prachi and Ranbir looks for a way to help Sidharth. Here, constable thinks to catch Sidharth red-handed to get promotion. Prachi finds Riya is in Bangalore too. Ranbir and Prachi decide to leave for Bangalore.
Sidharth offers friendship to Riya. Riya refuses friendship offer and decide to leave. Sidharth find drug in his pocket. Riya and Sidharth both stands shocked. Elsewhere, Abhi sits with his friends to play carom. He wins the match by capturing the queen. Abhi along with his friend dance happily. Pragya visit Abhi. [Episode Ends]
Click to read: