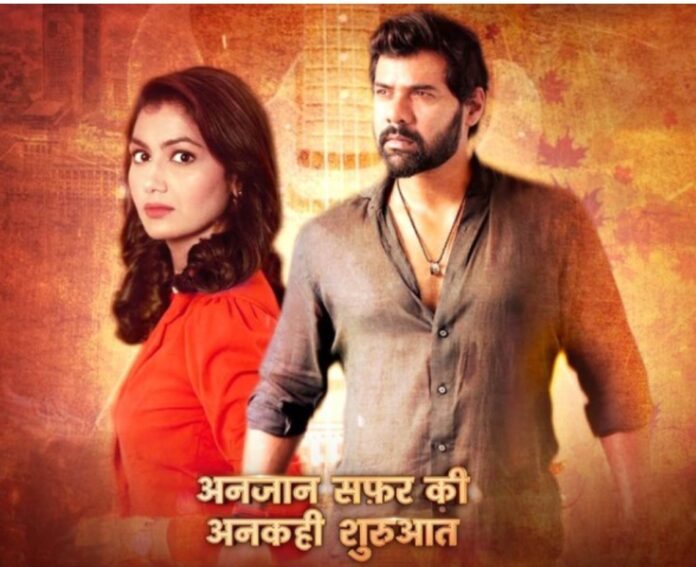 KumKum Bhagya 18th January 2022 Written Update on SerialGossip.in
The episode starts with Pallavi saying Prachi left from the house, not from our lives and she will reenter. Rhea says she can't feel stressed. Pallavi says let Ranbir throw her things then Prachi will get a message that she is no one to him so concentrate on Ranbir and if he accepts you then Prachi can't do anything. Aliya says hope Ranbir didn't go to release Prachi. Pallavi calls Ranbir and asks where is he. Ranbir says I'm out of Delhi and waiting for a flight to return home in the morning. She asks him to come soon to take her to Lohri shopping. Pallavi tells Rhea that it's a blessing in disguise that Ranbir isn't here. Aliya says he may help her if he was here. Rhea tells that she will make Ranbir throw Prachi's stuff and I can't bear another betrayal from Ranbir. Pallavi asks her to be happy to celebrate her first Lohri by concentrating on positives. Rhea goes to ask Neeti to rearrange Prachi's stuff.
Aaliya says hope Ranbir doesn't help Prachi knowing about her arrest otherwise it will be difficult for us to handle Rhea. Pallavi says I will not let anything wrong happen with Rhea as she is like a daughter to me.
Ranbir wants to return home soon and then help Prachi. He tells that Prachi wanted to fight all the battles alone. He thinks Prachi has invited the problem herself and I thought to go far from India to escape from my memories with Prachi on Lohri and he recalls their last year Lohri moments. Then he hears the flight announcement and goes.
Next day Jai comes to Vikram's house to take files. Vikram asks him to have tea so he can have it with him. He goes to get the file. Pallavi goes to prepare it. Jai attends Ranbir's call and asks where is he. Ranbir says he reached to police station and contacted Lawyer too and thanks for informing me about Prachi's arrest. Jai says I know that Prachi is important to you that's why you left your important meeting for her. Pallavi overhears their conversation. Ranbir asks Inspector to release Prachi as my lawyer is arriving here with bail papers. Inspector asks him to wait until his Lawyer arrives. Ranbir feels sad seeing Prachi's state and he argues with Inspector to release Prachi from lockup. Prachi cries seeing him then she tells Shahana that it's because of her pregnancy hormones. Inspector puts Ranbir in lockup and asks him to talk with his wife. Pallavi meets Vikram and tells Ranbir went to Police station to save Prachi and we have to do something for Rhea as she can't bear it if She finds Ranbir still cares for Prachi. Vikram says they can't remove Prachi from Ranbir's thoughts and he leaves taking his file. Aliya comes there and says Ranbir did wrong.
Inspector leaves saying he doesn't like it when people talk with him in authority. Prachi fights with Ranbir. Ranbir asks her to stop criticizing him and do you have any solid reason to hate me? I came here to help you. Prachi says she doesn't need his help and she scolds Shahana for calling Ranbir. He asks her to not involve Shahana then he asks why she fights with her near ones. Prachi says true. Ranbir says let's talk for once then we can solve our differences. Prachi says there is nothing left between us then what to talk about. Ranbir asks Constable to change his cell. Prachi says change as he likes to run from problems. Ranbir asks why can't she solve it if he is stupid in a relationship. Shahana asks them to stop. Lady in cell says don't scold her as she is pregnant. Ranbir asks if it's true. Lady says I got to know through their conversation. Pallavi says Ranbir is repeating his mistakes as you're not stopping him, you have to do something as Rhea is married to him so let's hide it from Rhea as it's her first Lohri. Pallavi says true, this Lohri must be special to Rhea so let's leave to shopping.
Episode ends.
Click to read